Thu., May 9, 2013
Mapping the beer tax: WA is No. 8 from top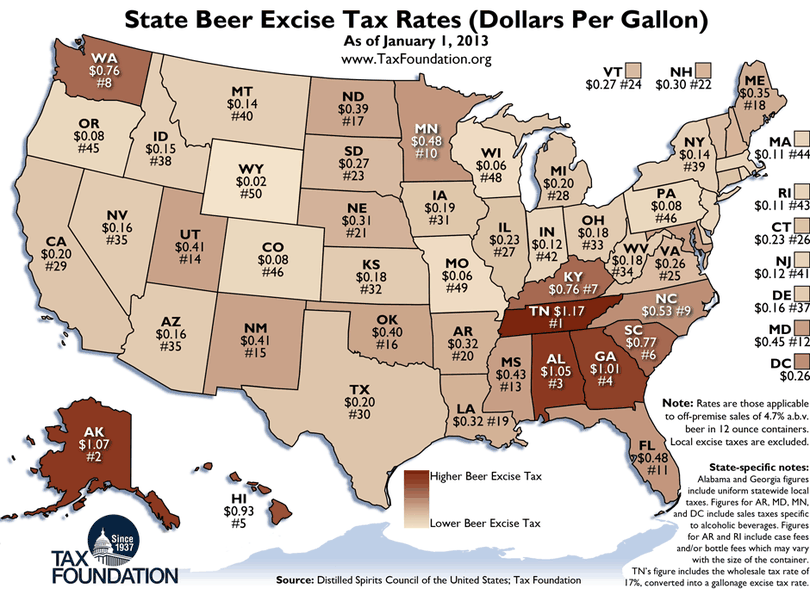 Washington beer drinkers pay a higher tax than any state west of the Mississippi in the continental U.S.
So says the Tax Foundation in its weekly map feature that shows various tax rates.
The rate in Washington is 76 cents per gallon, which is eighth highest in the nation. Alaska and Hawaii are higher, but all the states around Washington are significantly lower.
The listed rate includes the temporary tax set to expire on June 30. Some folks in the Legislature were considering making that tax permanent, but the beer tax extension was pulled from the most recent tax proposal in the House of Representatives.
If that tax goes away, the beer tax will go down to about 26 cents per gallon, which would still make Washington the highest in the region, but bring it down to about 25th in the nation.
---
---