Wed., May 15, 2013
A calm day in Olympia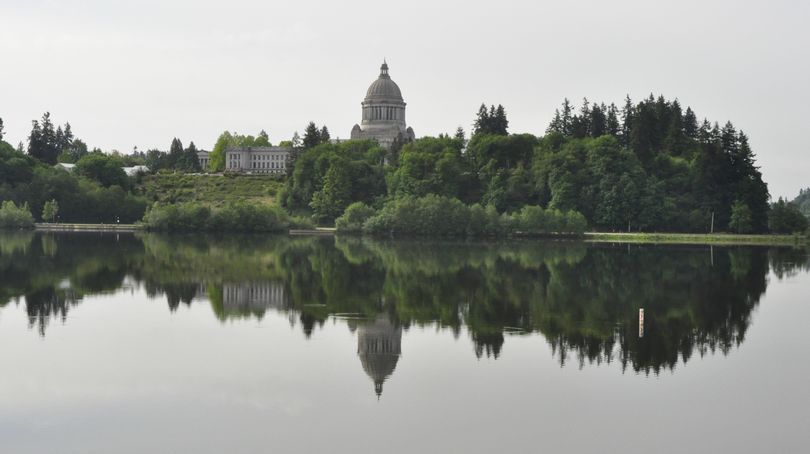 The Capitol Building above Capitol Lake on Wednesday morning.
OLYMPIA -- Day 3 of the special session is quiet, inside the Capitol and out.
The Senate Government Operations Committee had a "work session" in the morning on recall elections. The Senate had a four-minute pro-forma session at noon before adjourning until Friday. Two new bills were introduced, including SB 5935, which would turn Washington into a Right-to-Work state. That whirring sound you hear is Big Jim Farley, coiner of the term "the soviet of Washington", spinning in his grave.
Budget negotiators met during the morning.
Gov. Jay Inslee is signing some bills passed in the regular session at 1:30 p.m.
---
---