Marijuana rules: Grow inside, felons need not apply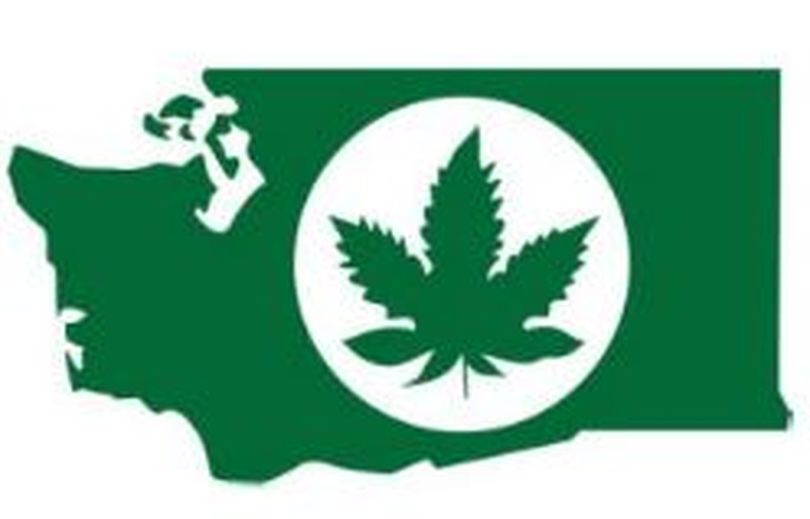 Official logo for legal marijuana in Washington state, courtesy Washington State Liquor Control Board.
OLYMPIA — Anyone planning to grow legal marijuana in Washington should expect to do so inside, pass a tough background check and keep up with their paperwork.
The state agency setting new rules to comply with the voters' decision to legalize recreational marijuana for adults released a 46-page draft of dos and don'ts Thursday for would be growers, processors and sellers of the drug.
Sellers would have to be at least 1,000 feet from schools, playgrounds, child care centers, public parks or libraries. Stores could have limited signage or advertising, with no views of products from the street. And absolutely no kids allowed in the stores, processing facilities or growing areas.
The Washington State Liquor Control Board will be taking public comments on the proposal through June 10 before issuing final rules. . .
To read the rest of this item, or to comment, or for a link to the complete draft of the Liquor Control Board Rules, continue inside the blog.
Gov. Jay Inslee, who was briefed on the proposal Wednesday evening, said he thought the board was "generally on the beam" to a well-regulated marijuana market. The rules seem to respect the will of the voters and should minimize "leakage" of legal Washington marijuana to other states, he added. They should impress the U.S. Justice Department, which has yet to announce how it will handle the conflict between state and federal law over marijuana.
"I don't think you could design a system with more integrity," Inslee said.
The rules are stringent for license applicants. They can't have a felony conviction in the last 10 years, and a point system will also restrict those with a combination of misdemeanors and gross misdemeanors in the last three years. There are exceptions for misdemeanor possession convictions for small amounts of marijuana, although not for other drugs, and a single conviction for growing marijuana could be excused. Fingerprints of all applicants will be submitted to the Washington State Patrol and the FBI as part of the background check.
Licenses will be available to a wide range of business structures, from individual entrepreneurs to publicly held corporations and non-profits. All corporate officers will have to have clean criminal records, and the company will be subjected to a financial investigation to determine the source of its funding.
Growers will have to raise their plants in secure greenhouses or other enclosed structures with walls and roofs, and security systems approved by the board. The growing and processing facilities will have to have round-the-clock surveillance cameras.
No consuming the product on the premises, either for the growers, the processors or the sellers. No one under 21 can be employed in any of the facilities, nor allowed in the stores. Packages will have to carry a series of warnings, that the products may contain health risks, shouldn't be consumed by pregnant or breast-feeding women, used by children or before driving or operating machinery.
Quality control and record-keeping will also be extensive, including monthly tax reports and systems that will track the product "from seed to sale", recording dates of planting, harvesting and transporting.
Alison Holcomb, an attorney with the Washington chapter of the American Civil Liberties Union and the author of Initiative 502, said the liquor board is making a "good faith effort" to come up with workable rules that seem to address concerns of different groups, including the substance abuse prevention and treatment community. There may be some suggestions on different packaging requirements and for more public health education.
The system for screening applicants through rigorous background checks is good, as are reporting requirements, she said.
There may be more discussions about requiring all marijuana be grown inside, which would raise the costs for construction and operations, and could shut some small growers out of the market, Holcomb said.
To read the 46-page draft rules, click here.
---
---