Tue., Oct. 29, 2013
Fire District safe from Ahern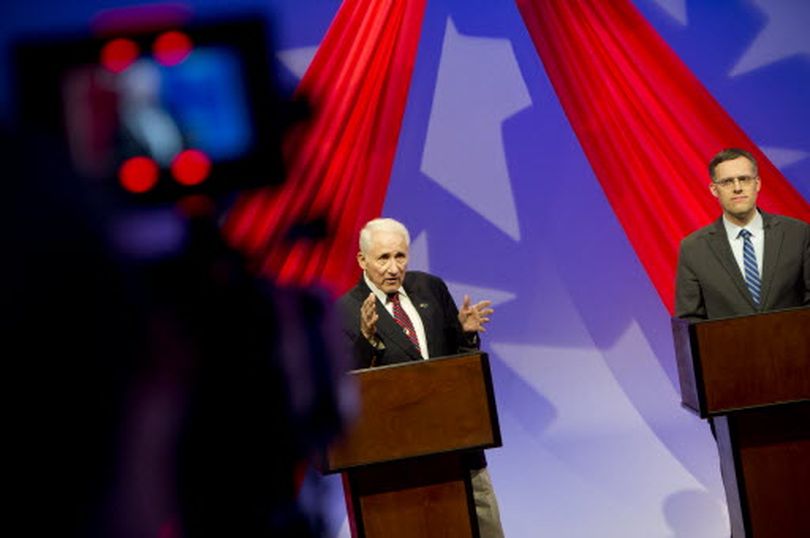 In the KSPS debate that aired earlier this month on KSPS City Council candidate John Ahern spoke in confusing terms about the area served by the city's Fire Station No. 9 on the South Hill. So confusing, apparently, that Spokane County Fire District No. 9 has issued a clarification:
Here's a portion of the district's press release sent today from Fire Chief Jack Cates:
In his rebuttal, John Ahern stated that "another area I think we really need to shore up is Fire District 9." Furthermore he felt that that area was only half-staffed at this time and indicated he had been knocking on doors talking to taxpayers in that area. The context of Mr. Ahern's rebuttal appears to indicate that he was actually referring to the area around the old Fire Station 9 on the south hill area in the City of Spokane. He even referred to the Eagle Ridge neighborhood near Highway 195.
"Mr. Ahern's statements are a bit confusing as Spokane County Fire District 9 is a separate political entity serving north Spokane County that is outside of, and distinct from the City of Spokane. Neither candidate, if elected to City Council will have any jurisdiction over Spokane County Fire District 9. Neither of them will have the power to 'shore up' anything in Spokane County Fire District 9. Furthermore Spokane County Fire District 9 is not 'half staffed.' Spokane County Fire District 9 provides service to 122 square miles of County area north of the City of Spokane with nine fire stations and has a three-member Board of Commissioners elected by residents of Fire District 9."
You can watch the full KSPS debate here.
---
---