"Big Brother" arrives downtown, wants your quarters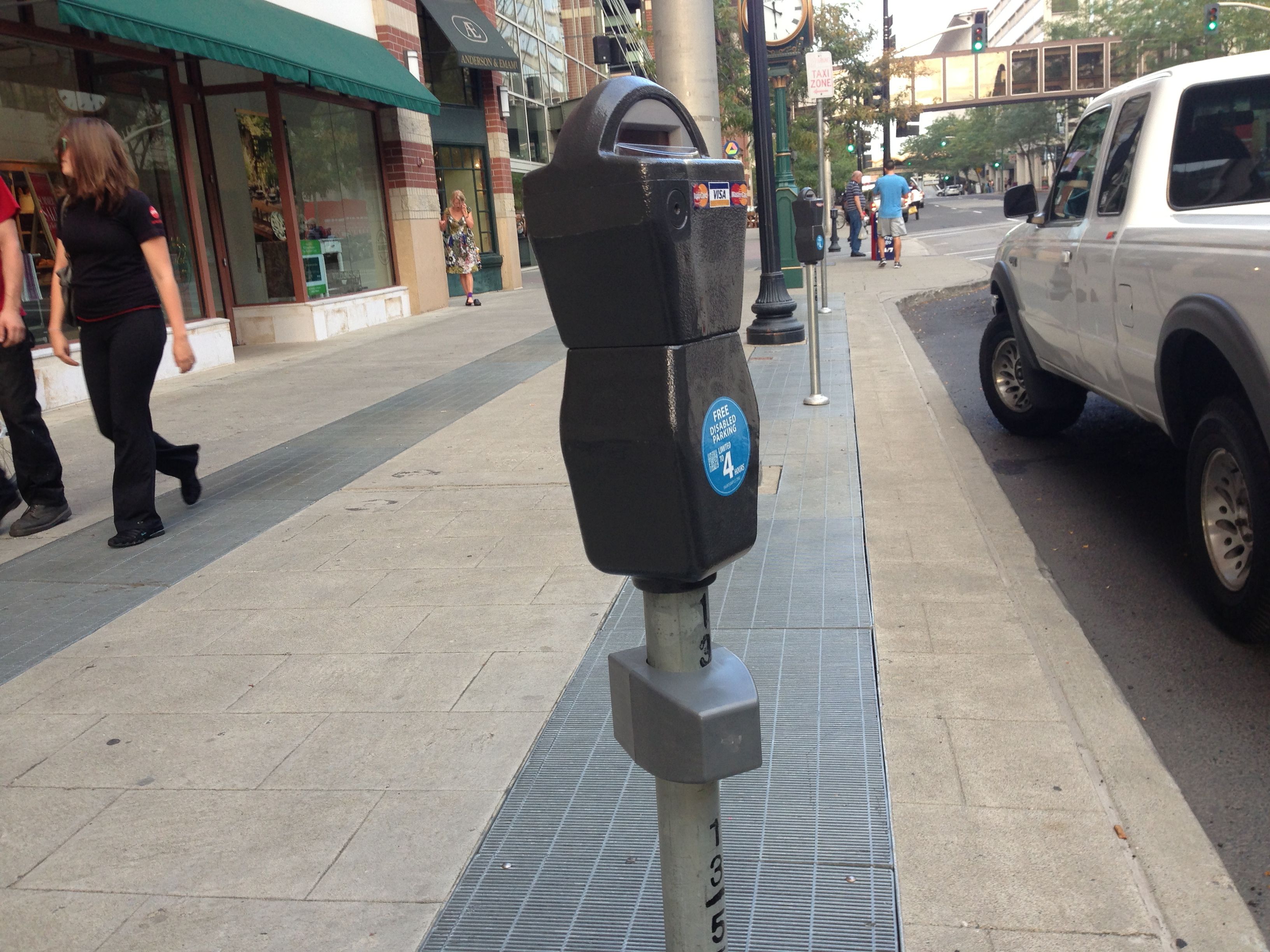 Over the last month or so, high tech "smart" parking meters have appeared in downtown Spokane, equipped with coin slots and credit card readers.
But yesterday, workers began installing sensors that will detect when a car comes and goes, zeroing out the meter when it leaves and beginning a countdown when it parks. Though the technology will also allow people to add a few extra minutes from afar via a smartphone app, the sensors have caused a stir among parkers.
In an earlier story, two members of the City Council referred to the sensor technology as "Big Brother," but both said they supported the new meters.
The sensors don't look like much. They're just simple grey boxes strapped to the meter's post. But parkers beware: They're watching you.
---
---