Tue., Jan. 21, 2014
Abortion foes fill Capitol mall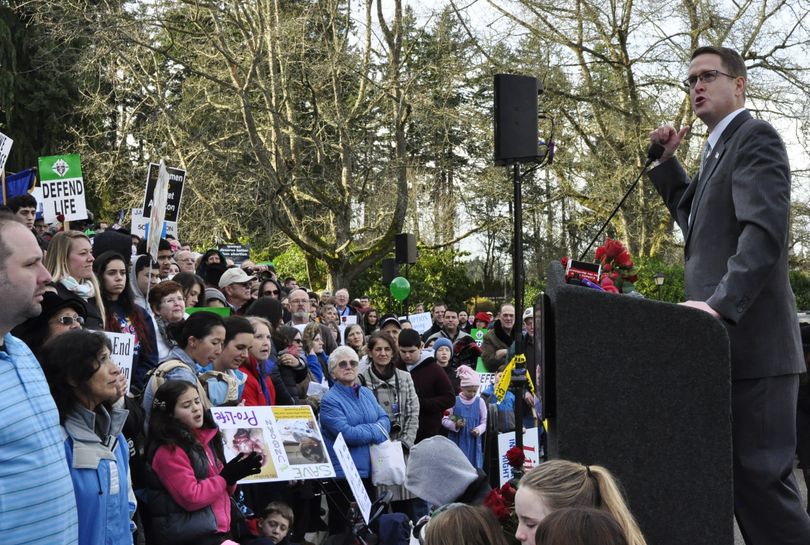 Rep. Matt Shea urges demonstrators for the March for LIfe to continue the fight against legalized abortion.
OLYMPIA -- The annual March for Life brought several thousand demonstrators to the Capitol Tuesday, filling the north steps of the Legislative Building and the Temple of Justice.
Demonstrators cheered legislators of both parties who urged them to continue the against abortion and the Reproductive Parity Act, a proposal that would require almost any insurance policy that covers maternity benefits to also cover pregnancy termination.
State Sen. Mike Padden, R-Spokane Valley, said it was wrong to put completing a pregnancy on parity with ending a pregnancy.
The Washington State Patrol troopers on the scene estimated the crowd at between 3,000 and 4,000. A handful of abortion rights supporters gathered with signs in an area between the two steps.
---
---