Thu., June 12, 2014
PCB-conscious Spokane ends use of yellow agenda paper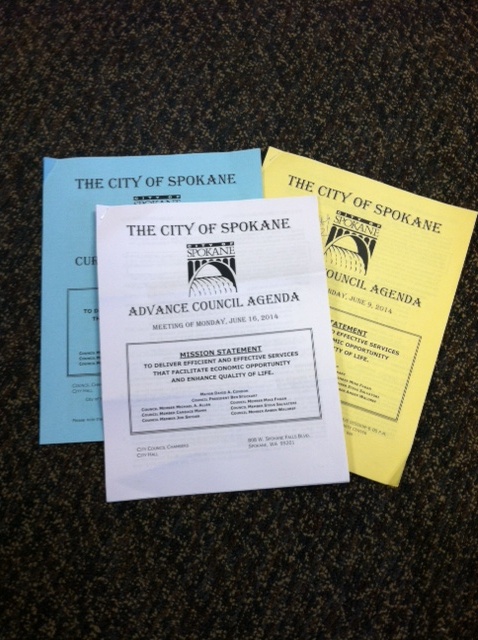 Changes already are being made under Spokane City Hall's new focus on going PCB free.
Copies of the weekly advance City Council agenda, which traditionally have been printed on yellow sheets of paper to differentiate them from the current week's agenda, now are being printed on basic white paper. Council agendas for the current week are still being printed on blue sheets of paper.
The switch came after June 2 testimony about studies showing that yellow paints and dyes still contain trace PCBs, a cancer-causing compound that was banned by the United States in 1979. It still is found as a manufacturing byproduct, however, particularly in certain types of products and at higher allowable levels than what environmental regulators are mandating be cleaned out of the Spokane River.
Industrial and municipal waste accounts for only about 43 percent of the PCBs in the river. One of the potential sources of the other 57 percent of the toxic compound is from residual PCBs in everyday products that can get washed into river during rain storms and with melting snow.
---
---