Tue., Nov. 25, 2014
Harpman Hatter renders Dr. Evil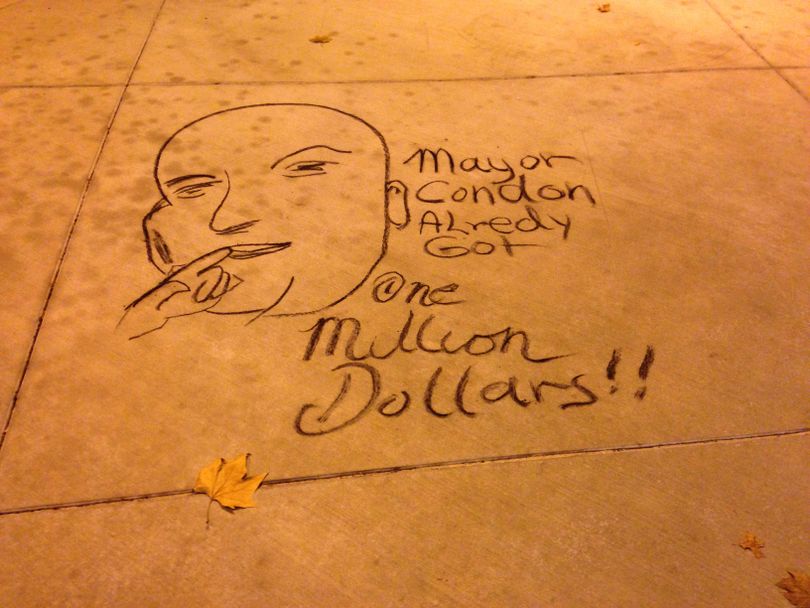 Rick Bocook, a perennial figure at Spokane City Council meetings, has just a few issues he rails on at City Hall. Freedom for street musicians. The tyranny of the city's sit-lie ordinance. Sidewalk chalk drawings.
Bocook, AKA Harpman Hatter, was in fine form on this last front last night, as he rendered a perfect Dr. Evil - pinky and all - on an issue stemming from an article I wrote last month.
Now, I won't comment on his spelling, or delve into any similarities between Mayor David Condon and the characters from the Austin Powers film series. But I will note that any time anyone says, "One million dollars," I can definitively say that the phrase rings in my head with the sound of one voice. And I usually have the desire to raise my pinky and an eyebrow.
---
---