Tue., Aug. 25, 2015
Patty Murray says she'll support Obama's Iran deal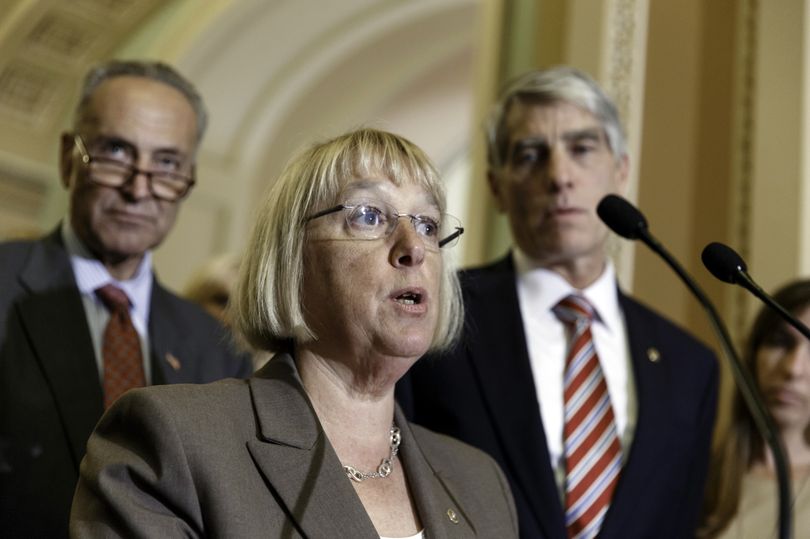 At least one of Washington's U.S. senators will support President Barack Obama's nuclear energy deal with Iran when Congress reconvenes next month.
Patty Murray announced her position on the controversial deal in a lengthy statement released Tuesday. The longtime Bothell lawmaker said she met several times with Obama and Secretary of State John Kerry to discuss the deal, and that she wanted to make sure Iran could not develop a nuclear weapon, that the deal did not rely on the promises of the Middle Eastern country alone and that the U.S. aggressively pursued a diplomatic solution to its issues with Iran.
"Guided by these principles, I will be voting to support the agreement to prevent Iran from developing a nuclear weapon. I will vote against the resolution of disapproval, and, if needed, I will vote against overriding President Obama's veto," Murray said in the statement.
Murray said the deal was not perfect, but was necessary as "the best chance we have at a strong diplomatic solution, (and) it puts us in a stronger position no matter what Iran chooses to do."
You can read Murray's full statement on her position here.
The Associated Press reports that Murray is the 29th Democratic senator to announce her support of the Iran deal. That number is significant because 34 Senators would be needed to strike down a resolution negating the Iran deal, which Republican lawmakers have vowed they will pursue when Congress reconvenes after Labor Day. Among those legislators is Rep. Cathy McMorris Rodgers, who said she had many problems with the Iran deal at a town hall held earlier this month in Spokane.
Sen. Maria Cantwell has so far remained mum on how she'll vote regarding the deal. She told Politico in July, before lawmakers went home for the summer, that she'd likely take her time before announcing a decision.
At least two prominent Democrats have said they can't support the deal with Iran, chief among them Sen. Chuck Schumer, D-New York. Schumer said in his statement earlier this month, announcing he was a "no" vote on the Iran deal, that he saw "serious weaknesses" in the agreement.
---
---