Wed., Sept. 16, 2015
Mapping the pot biz: Sales by growers, processors and stores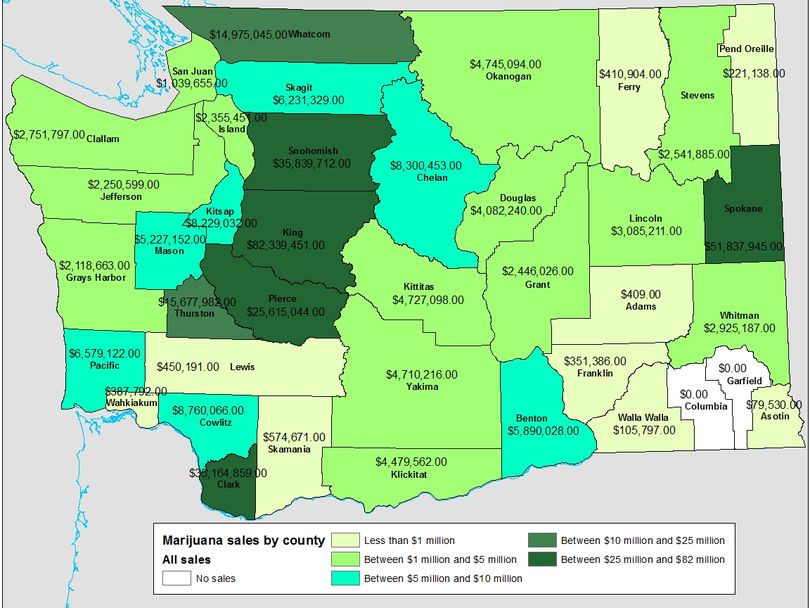 As reported in this morning's story, sales of marijuana products topped $357 million in the first 15 months they were legal.
That's a total for all licensees, from the field to the processing operation to the retail store. The map above shows the total for all sales in each county.
To get a closer look at that breakdown, or to see how sales for the different operations are spread around the state (Spokane County has the most sales from farms and processing operations) check out the map documents attached to this post.
And check out our interactive map on all the licensed marijuana businesses in Spokane County in this earlier post.
---
---