McMorris Rodgers votes to defund Planned Parenthood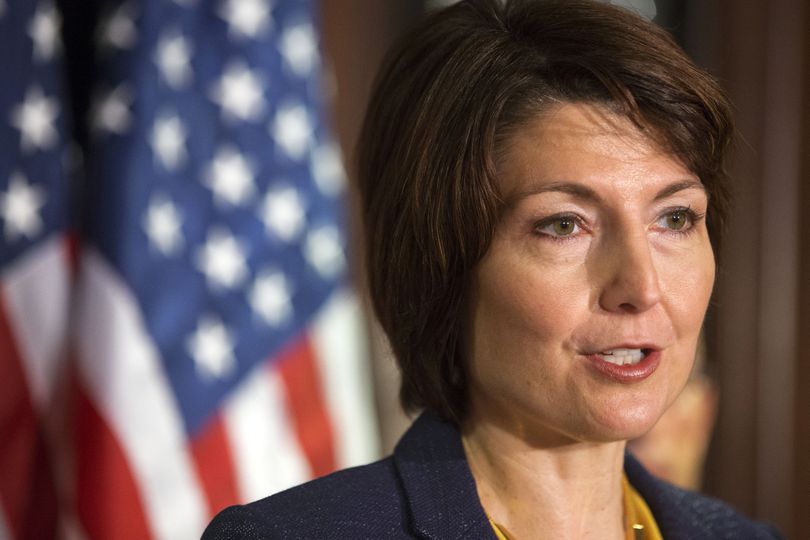 Making good on a vow she made at a Spokane town hall event last month, Rep. Cathy McMorris Rodgers joined 238 of her House Republican colleagues Friday in voting to stop the flow of federal money to controversial reproductive care group Planned Parenthood.
The measure is unlikely to pass in the Senate, where Democrats have enough votes to defeat it. President Barack Obama has promised to veto any such bill if it arrives at his desk, and the issue will likely become a sticking point in federal spending discussions later this fall, prompting fears of another government shutdown.
The bill passed the House on a largely party-line vote, 241-187.
Planned Parenthood, which received $528.4 million in funding from federal, state and local governments in its most recent fiscal year, has been the source of controversy since the release of viral videos this summer from a political group that opposes abortion. That group, The Center for Medical Progress, pointed to the video as evidence the organization was profiting from fetal tissue taken from aborted fetuses, a claim Planned Parenthood has flatly rejected as part of long-standing right-wing efforts to shutter the group.
None of the money Planned Parenthood receives from the federal government is used to provide abortion services, per requirements of federal law.
The controversy has sparked protests in Spokane and elsewhere, calling for an investigation into Planned Parenthood's practices. McMorris Rodgers, in public comments before Friday's vote, said it was important for the House to "take a stand."
"What kind of a country are we if we accept that these procedures are somehow acceptable?" McMorris Rodgers said.
Sen. Rand Paul, a presidential hopeful who stopped in Spokane for a rally last month, said it was important for the Senate to vote on Planned Parenthood's funding, but he didn't believe the chamber would have the votes to pass a bill withholding federal funds.
McMorris Rodgers' full statement, released after her vote to defund Planned Parenthood and in favor of a related bill that would impose prison time for doctors who perform abortions but do nothing to save viable fetuses delivered during the procedure, follows:
"The undercover videos featuring senior level officials admitting to unethical and potentially illegal procedures should be of great concern to everyone. Anyone watching these videos can surely say—the American people deserve answers.
"What kind of country are we if we think the actions revealed in these videos are acceptable? We must work towards better protections for women, children, and families. In addition to the vital legislation passed today, we have three powerful committees investigating the abortion practices described. Our work is just beginning.
"America is the place where everyone is empowered to achieve a better life. And that begins with safety and security for everyone. Of course, those who would commit violent acts against Planned Parenthood are also clearly in the wrong.
"Women's health care should be available from providers who do not practice these horrendous acts. No woman should have to choose between getting the care she needs and supporting an organization that harvests baby organs."
---
---