Washington delegation makes a pitch for new tanker at Fairchild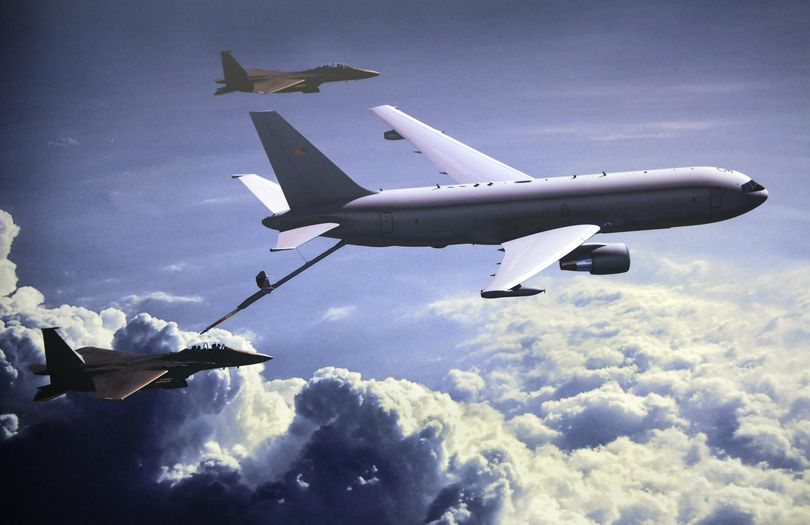 The next home for the Air Force's new tanker should be Fairchild Air Force Base, the Washington congressional delegation says.
In a letter to Air Force Secretary Deborah Lee James, the state's 10 House members and two senators said Fairchild is strategically located as the nation's military shifts its focus to Asia and the Pacific, can handle a wide range of training exercises and is relatively close to routes the flying gas stations use to refuel other military planes.
"The base's location provides a decided advantage in shortening the distance to key staging bases in the Pacific," says the letter, with its list of signatures topped by Sens. Patty Murray and Maria Cantwell, and Rep. Cathy McMorris Rodgers, whose Eastern Washington district includes the base.
It also enjoys strong community support and a "classic association" of an active duty wing and a Washington Air National Guard wing.
Although the state's delegation is divided between Republicans and Democrats, they've generally been in bipartisan agreement when pushing for Fairchild as a home for the KC-46A. The plane is being built by Boeing on a Western Washington assembly line that turned out 767 jetliners that became the basic platform for the Pegasus. Fairchild was a finalist for the first active duty base for the new tanker, although McConnell Air Force Base in Kansas was selected.
It's now one of five finalists for the next active duty base, with a decision on the Air Force's choice expected by the end of the year.
---
---