More than a century of experience leaving Senate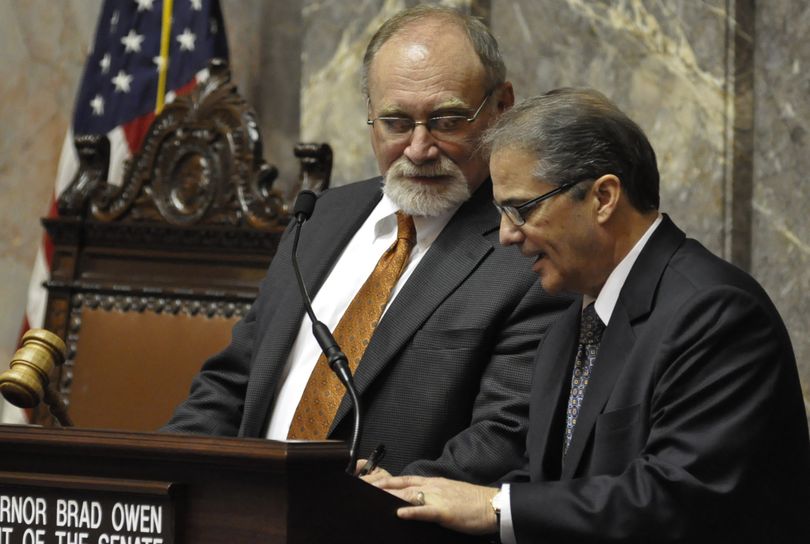 OLYMPIA -- More than 100 years of legislative experience will leave the Senate when lawmakers finish work this year.
In the last several days, five veteran senators have announced they are retiring. Some are running for other office, but others are stepping away from political office.
Sen. Jim Hargrove, D-Hoquiam, who has 32 years in the House and Senate.
Sen. Karen Fraser, D-Olympia, who has 28 years.
Sen. Don Benton, R-Vancouver, who has 22 years.
Sen. Mike Hewitt, R-Walla Walla, who has 16 years.
Sen. Bruce Dammeier, R-Puyallup, who has 8 years.
That's 106 years total, and doesn't count the 40 years in the House, Senate, and presiding over the Senate for Lt. Gov. Brad Owen, who is also retiring at year's end.
Those who are staying next year might look back at this session as a time when they could have gotten out when the getting is good. The 2017 session will deal with the final fix for the McCleary ruling and a major overhaul of the property tax levy system.Some staff are already referring to it as "the session from hell".
---
---