Spec Sess Day 2: Hearing on new Senate budget plan at 2 p.m.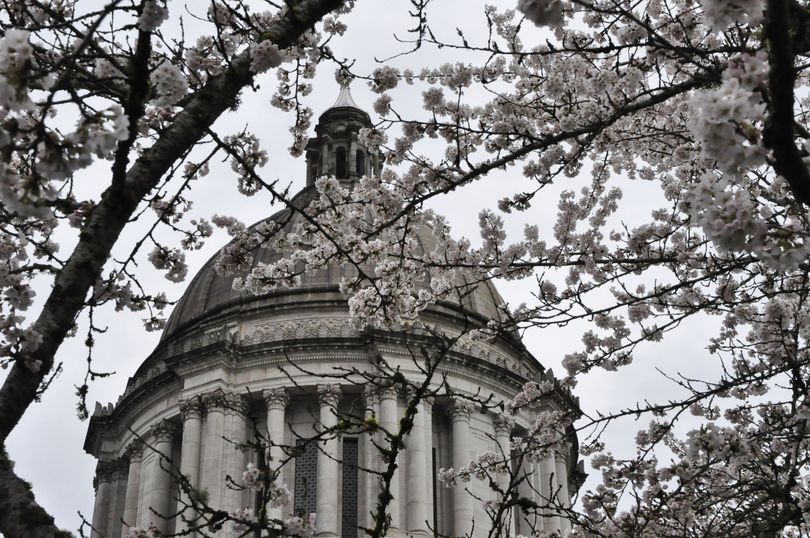 OLYMPIA -- After ending the regular session without a budget deal and going into the 2016 special session Thursday night, the Senate budget committee is holding a hearing on its latest spending plan Friday afternoon.
It has some major differences from their original proposal, based on documents that were posted about 11 a.m. on the legislative budget website.
Here are some highlights:
It does propose paying for fighting last year's wildfires, and some programs to cut down on future wildfires, from the state's Budget Stabilization Account, also known as the Rainy Day Fund.
It does not propose combining two of the state's older pension systems -- one for school employees, the other for police and firefighters -- in an effort to save money.
It does not proposed taking money out of the Regional Support Network Reserve funds.
It would spend about $203 million more on programs than the current budget plans. That's net, so there are some increases for low-income health care, long term care and developmental disabilities, Department of Corrections and economic services in the Department of Social and Health Services. It cuts expenses based on lower numbers expected K-3 class sizes based and new projections for debt service costs.than the previous budget proposal on state programs.
For those who want more specifics, here's some:
The net policy level decrease of $26 million is comprised of $228 million in policy level
increases (in addition to $190 million in fire related costs) and $254 million in policy level
decreases. The policy level increases include:
• $35 million for safety improvements and other actions in state mental health
hospitals.
• $32 million for the Moore versus Health Care Authority lawsuit related to
employee health benefits.
• $28 million for restoring costs in low income health care for a federal waiver that
was not approved and for Healthier Washington savings that were not realized.
• $26 million for home health care individual provider overtime based on federal rule
changes.
• $18 million to maintain state need grant funding based on interactions with the
College Bound program.
• $8 million based on adjusting the tuition backfill at public colleges and
universities.
• $7 million for increasing tiered reimbursement for family child care providers and
child care centers.

The $254 million in policy level decreases include:
• $41 million in savings from utilizing Work First balance based on lower caseloads
and additional federal contingency funding.
• $32 million in savings from utilization of additional I-502 funding for low income
health care and health clinics.
• $21 million in savings from utilizing Budget Stabilization Account for base fire
suppression costs rather than state general fund.
• $17 million in savings from utilizing Administrative Contingency funding in
DSHS- Economic Services.
• $13 million in savings from the rate setting for the Categorically Needy Blind
Disabled and Community Options Program Entry System (COPES) populations
and/or moving this population to fee-for-service from managed care.
• $13 million in savings from Southwest Regional Support Network reserves.
• $8 million in savings from unspent TANF Employment/Training funding.
• $6 million in savings from using other funds for a portion of DOC community
supervision costs. That's net; overall there are $228 million in increases and
Want even more detail? Click here.
On a lighter note, although legislators might be unhappy about having to stick around Olympia for as many as 30 more days for a special session, at least the cherry blossoms are out on the Capitol Campus, as the photo above shows.
---
---