Tue., March 29, 2016
Washington Legislature passes budget and heads home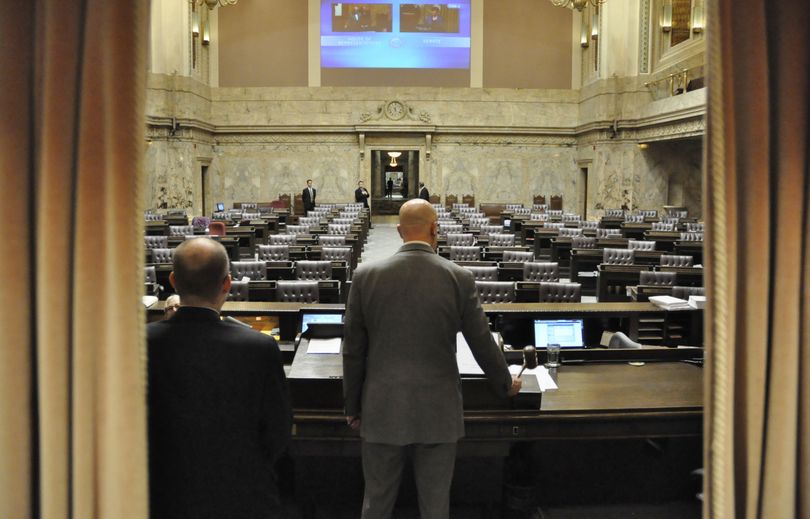 OLYMPIA -- After 80 days of trying to settle on an update to its main budget, lawmakers did the deal Tuesday and within a few hours adjourned for the year.
They called it quits about 11 p.m., with the sine die gavel coming down to almost empty chambers. After protracted fights over where to increase spending and where to cut it, many lawmakers packed up and left before the formal closing.
Gov. Jay Inslee said they had completed their main job and made some improvements in education and mental health, approved pay raises for the Washington State Patrol, and built on many increases to state programs that were approved last year when the main two-year budget was approved.
This year's budget was an update, or supplemental, budget to address things that had changed in the six months since the original budget had passed. Inslee was critical that it took lawmakers an extra 20 days to agree to changes that he described as "minor league compared to the major league decisions to be made next year."
But they did deliver a budget, and "maybe all's well that ends well," he said.
Next year they will need to make major increases to public schools and revise the property tax levy system the state and local school districts use to pay for education. They'll need to start on the next biennial budget "on Day 1" to have any hope of finishing it on time, he said.
Among the last tasks on the agenda in the House of Representatives was the override of 27 vetoes Inslee issued on March 10, when the regular session ended without a supplemental budget and he ordered them immediately into a special session. He had warned earlier that week he would veto bills if they didn't produce a budget, and he made good on the threat for all but 10 of the bills that were due to become law that day.
That was a record number of vetoes in a single day for a governor, and this week the Legislature responded with a record number of overrides. The House raced through all 27 in 22 minutes and 1 second, getting more than the two-thirds majority required on each one. The Senate took more than an hour Monday for its overrides but the rules in that chamber require a roll call vote on each bill; the House had the advantage of an electronic voting machine.
Afterwards Inslee said he was not bothered by the overrides, and defended his tactic as something that aided the negotiations.
"We wanted to focus the legislators attention on getting the job done," he said. "We told them (overriding the vetoes) would be if they got the job done."
Some lawmakers said, however, that the veto threat either had no effect or was a negative factor in budget talks, and overriding vetoes complicated the agenda on their final days.
---
---