Spokane City Council to consider moratoriums targeting Browne's Addition, Hillyard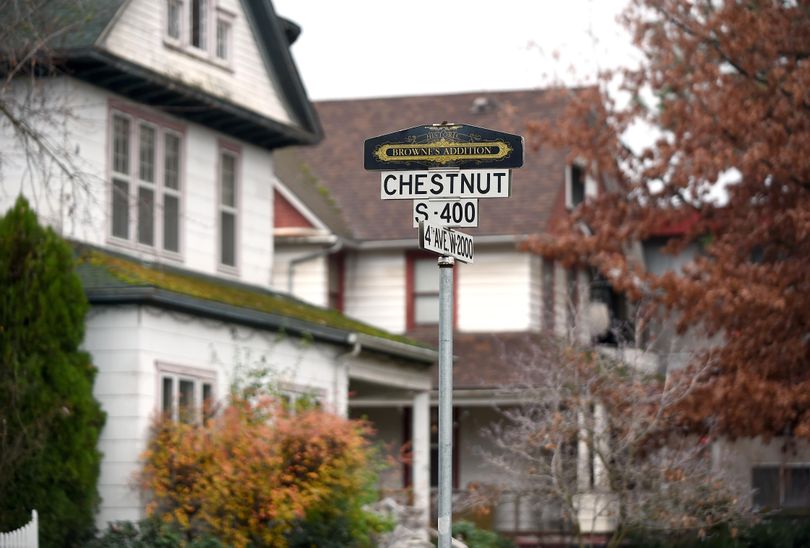 The Spokane City Council added two emergency moratoriums to their agenda Monday night, with the goal of stopping the relocation of billboard signs into the historic Hillyard neighborhood and halting demolition of homes in Browne's Addition.
City Councilwoman Amber Waldref proposed a six-month stoppage of permits move existing signs into areas designated as neighborhood cores in the city's planning documents. That would prevent further encroachment of signs onto Market Street, where Waldref told her colleagues at least one permit had been filed. The measure would affect a 10-block stretch in Hillyard neighborhood, Waldref said.
The second request came from City Councilwoman Lori Kinnear, who asked for a moratorium on demolition in the Browne's Addition neighborhood until property owners can be surveyed in advance of zoning protections for historic properties.
"One house has come down already," Kinnear said. "So in order to give them time to complete their survey, I'm asking that we impose this moratorium for six months, to give them that little bit of time."
The council approved placing both items on their 6 p.m. legislative agenda. The meeting will take place at City Hall, 808 W. Spokane Falls Boulevard, and public testimony will be accepted.
---
---