Wed., Feb. 15, 2017
False rumor of Spokane ICE raid sparked by routine border enforcement patrols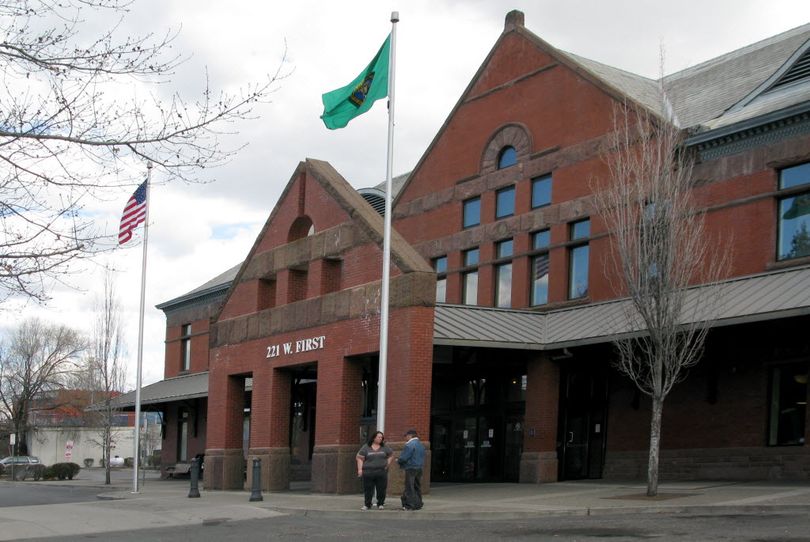 It was the ICE raid that wasn't.
Following a weekend of immigration raids and arrests across the U.S., rumors of Immigration and Customs Enforcement agents checking IDs for passengers at the Spokane Greyhound station set off a flurry of action from city council members and activist groups Sunday.
What happened
The rumor started at a rally where Spokane refugees shared their stories before a packed room at Gonzaga University.
City council President Ben Stuckart said he'd just received a message on his phone and told the room, "ICE was actually just at the Intermodal center, which is owned by the city, doing checks on IDs of people," Stuckart said.
Councilman Breean Beggs, representatives from the Center for Justice and others went to the bus station to try to verify.
As it turned out, the agents were from Customs and Border Protection, not ICE, and were doing routine bus checks. Beggs said he learned Border Patrol "comes a couple of times a day to meet buses."
Beggs and other witnesses said they didn't see agents ask anyone for identification, but at least one person had her identification checked.
Logan Camporeale, a local historian, said his teenage sister was on a bus scheduled to leave for Pasco when Border Patrol agents boarded around 5 p.m. Sunday. They asked her where she was born, and when she said a city in Russia, they asked for identification. She gave them a driver's license, Camporeale said, and was told she was good to go about 10 minutes later.
A CBP spokesman said in an email that the agency has been doing those checks for several years, and an ICE spokeswoman also confirmed ICE agents were not present at the station over the weekend.
Camporeale said the routine checks were news to him, especially since they weren't focused on buses from Canada. Though his sister is in the country legally, she was still scared by the check, he said.
"They're not checking a bus that just came in from Canada. They were checking a bus that was departing for Pasco," he said.
Stuckart said in an interview he should have verified the agency before making a statement Sunday. Though he understands Border Patrol has legal authority for the checks, he said he disagrees with them because he believes they can lead to profiling too easily.
"I don't think they check everyone's ID so how do they decide who's ID to check?" he said.
What's the difference?
If you're confused about the difference between CBP and ICE, you're probably not alone. Both are associated with immigration enforcement, but play different roles.
CBP agents, including the Border Patrol, monitor U.S. borders to prevent people or goods from entering illegally. They're the people who would question you if you're driving back to Spokane after a weekend in Canada.
CBP's work can include checking identification and verifying citizenship for people within 100 miles of U.S. borders, including by running checkpoints commonly seen in the American Southwest. That practice is controversial, with groups like the ACLU claiming checkpoints lead to widespread violations of constitutional rights.
ICE typically investigates people suspected of being in the country without legal status. That includes placing people in deportation proceedings and taking custody of immigrants who are booked into local jails. ICE operates immigration detention facilities where people in deportation proceedings can be detained.
---
---