Knezovich moves into City of Spokane, not interested in city politics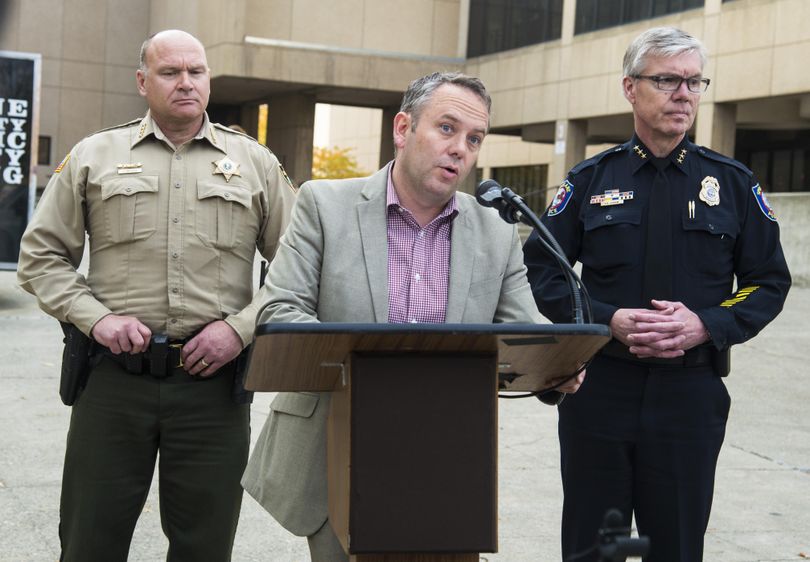 Spokane County Sheriff Ozzie Knezovich has sold his home in Reardan and moved into the City of Spokane, but said Tuesday no political motives should be ascribed to the change in scenery.
"I point everyone to the (Public Disclosure Commission)," said Knezovich, referring to the state agency responsible for tracking political finances. "I've filed to run for one office. Mine."
According to Spokane County Assessor's records, Knezovich and his wife closed on their five-acre plot on the West Plains on Oct. 28. The sheriff said he'd put his house on the market several times over the past four years because of his family's desire to downsize. Knezovich and his wife are renting a property in Spokane's Five Mile Prairie neighborhood, but haven't settled on a permanent residence yet, he said.
Knezovich said political opponents have been spreading rumors about his political aspirations for years, including a run for state legislator. The Republican sheriff, who won elections in 2006 and 2014 with more than 70 percent of the vote countywide and ran unopposed in 2010, was among a bevy of local politicians in December who announced their intentions to run for a seat in Congress potentially vacated by Rep. Cathy McMorris Rodgers, who was being rumored for a position in President Donald Trump's cabinet. McMorris Rodgers was not nominated and only City Council President Ben Stuckart, a Democrat, has maintained he will run for the seat in 2018.
---
---