Shots from the Inaugural Ceremony: Inslee arrives to take the oath of office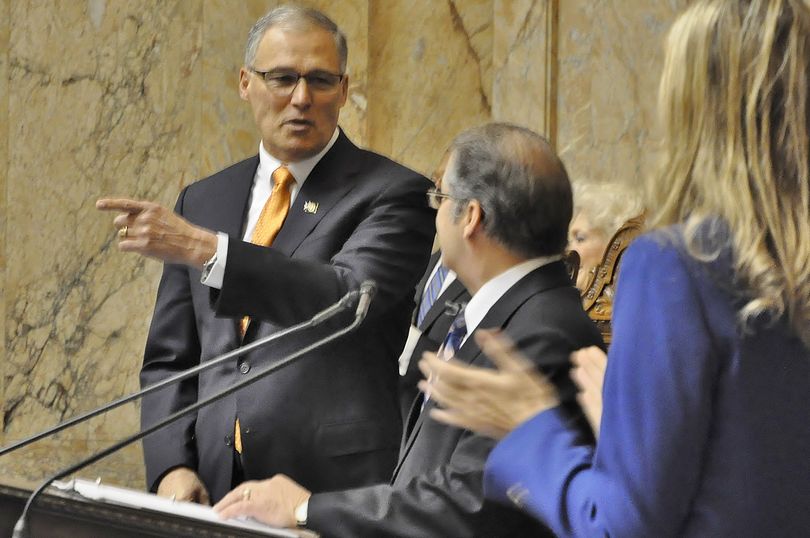 OLYMPIA -- Gov. Jay Inslee delivered his second inaugural address Wednesday at a special joint session of the Legislature.
Escorted to the podium by members of the Legislature, he was greeted by outgoing Lt. Gov. Brad Owen.
---
---