Mon., Jan. 23, 2017
McMorris Rodgers on inaugural, Women's March: 'I'm quite concerned about the division I see'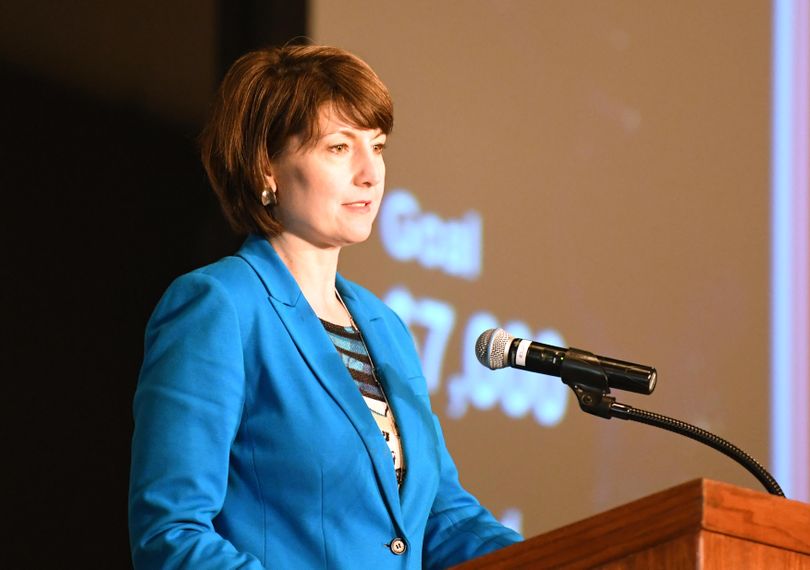 Rep. Cathy McMorris Rodgers said President Donald Trump's inaugural address Friday addressed Americans disenchanted with government and called for unity following a march some 8,000-people strong Saturday protesting divisive campaign rhetoric.
"I think what President Trump represents, and what he was communicating in that speech, was that working men and women in this country have felt like they've fallen behind," McMorris Rodgers said of Trump's address in a phone interview Monday.
Trump's populist tone has already been realized in a number of executive actions, including an order Monday calling for a hiring freeze at the federal government not to include national security positions.
McMorris Rodgers said Trump has the authority to institute the freeze, and echoed the president's statements from the address calling for a smaller federal government accountable to voters.
"Really my biggest hope is we can re-imagine the federal government, and put people back at the center of it," the congresswoman said. "I can understand him wanting to impose a hiring freeze and be able to do his own review, as to what's going on in those agencies."
Democrats on Capitol Hill, chief among them Sen. Chuck Schumer, the New York Democrat and minority leader in the chamber, criticized Trump's populist tone in his speech contrasted with his actions just hours later. Trump's administration reversed a planned premium rate cut for home loans backed by the Federal Housing Administration, a move Schumer and others said would make it more difficult for low-income families to afford a home.
In the interview, McMorris Rodgers also addressed the crowds that assembled Saturday in Spokane and elsewhere protesting Trump's campaign rhetoric, among other concerns.
"I very much respect their right to march," McMorris Rodgers said. "I will always protect a person's ability to speak freely."
The congresswoman said she observed a troubling divide in the American electorate and said her responsibility should be to establish lines of communication with the district.
"I don't believe that policies should be created in a vacuum," she said. "It's important to hear from a whole host of people."
How often McMorris Rodgers appears in the district and engages with voters has been a political criticism employed by unsuccessful political foes in the past several campaigns, most recently by Joe Pakootas. Rivals have said McMorris Rodgers appears too infrequently and the conversation is often structured to avoid meaningful dialogue.
McMorris Rodgers said part of the reason she appeared at a rally on Martin Luther King, Jr. Day in Spokane last week was to open lines of communication with voters. She read from a statement, and then was booed off the stage by some in the crowd, drawing a rebuke from leaders of the event and the Spokane County Republicans.
"We are not always going to agree as Americans," McMorris Rodgers said Monday. "We should respect one another, and it needs to be a civil debate."
---
---