Fri., Jan. 27, 2017
City seeks input on renaming of Canada Island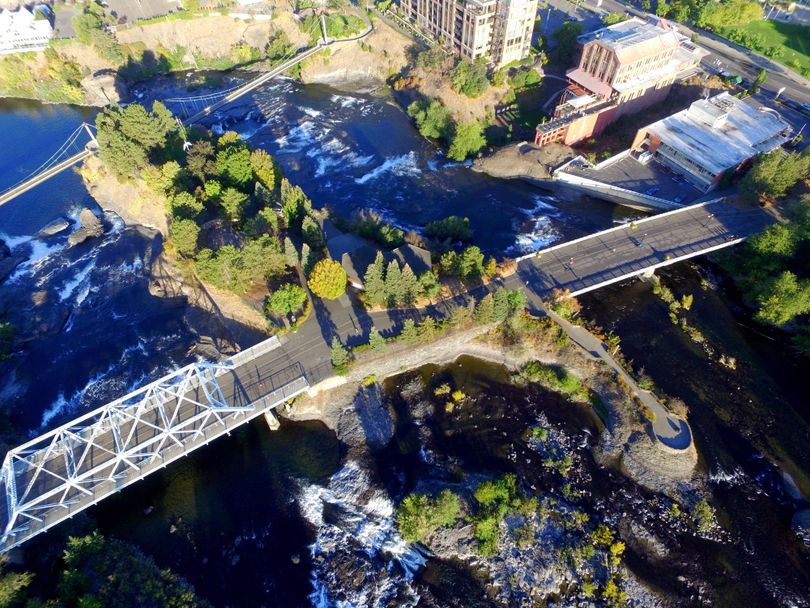 Spokane park officials are asking the public to weigh in on the new Salish name for Canada Island, the rustic, two-acre island that housed the namesake country's exhibits during Expo '74.
An online survey, ahead of a planned vote by the Park Board next month, asks users to pick their preference from two alternatives offered by the Spokane Tribe of Indians. The decision could be made as early as next month.
The first name proposed translates to "Salmon People," and the second, "A Land that Causes a Fork in the River." The names were forwarded by the tribe's council.
Canada Island was dedicated for the world's fair exhibition, despite concerns the Canadian government may not have enough money to stage a full-scale attraction. A resolution passed by the council proclaimed the flag would fly over the island in perpetuity; park officials have not decided what will happen to the flag after the tribe is given the opportunity to reimagine the space.
The renaming has the blessing of the Canadian government. Canada's Consul General James Hill, of Seattle, attended a ceremony in August with Mayor David Condon and tribal representatives giving their consent to a changing of the island's name coinciding with a $64 million renovation of the park.
---
---