Want to thwart Trump Election Commission? Canceling voter registration won't do it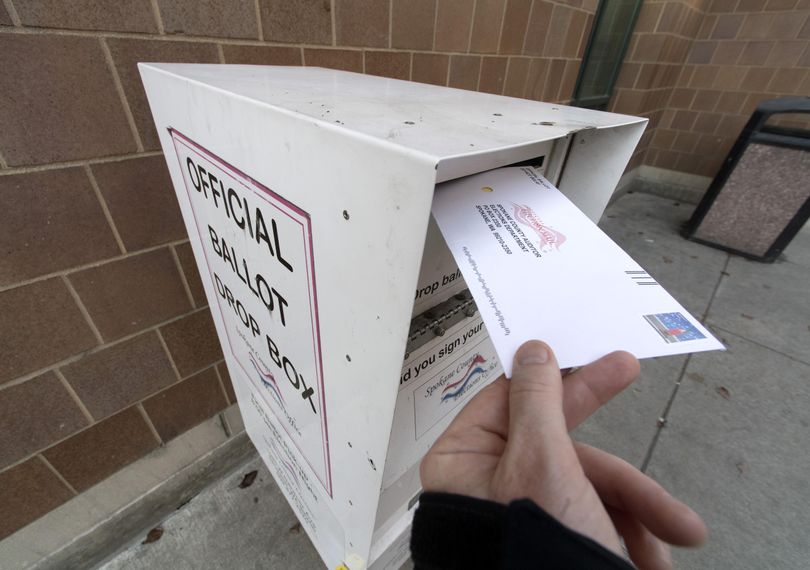 A few Washingtonians apparently are so angry or apprehensive about a federal commission's request for information from the state's voter database that they are thinking about canceling their registration.
Tempting as it may be, it won't really do them any good.
The request – some see it as a demand – from the Presidential Advisory Commission on Election Integrity resulted in many states' election officials telling the commish to pound sand, or something more colorful that can't be printed in this newspaper. Washington Secretary of State Kim Wyman, generally too polite for such a response, said the commission can go check the internet and grab any information already available to any member of the public.
And not a byte more.
Under Washington law, that's basically name, address, date of birth. It's not Social Security Number or any portion thereof, driver's license number, phone number or email address. The commission would also like party affiliation but the joke's on them. We don't register by party, so it can just put an N/A for not applicable in that column for everybody. Or a nyah, nyah.
But a federal commission getting hold of just those basics can give a person pause, which has led to a few people calling either Wyman's office, or the Spokane County Elections Office to talk about canceling.
The Denver Post reports that some 3,400 Colorado voters have canceled their registrations. In Washington, such actions so far have been limited to a handful.
"We tell them their information is already in the database and canceling now won't change that," County Auditor Vicky Dalton said.
If, for example, you were registered for the 2016 presidential election, canceling now won't take you out of the database if someone asks for the voter rolls from last November.
County Elections Manager Mike McLaughlin said the local staff has fielded about 10 inquiries, with two resulting in requests to mail a cancellation form. One of those voters apparently filled out the form and mailed it in, then changed her mind, sending the elections office an email canceling her cancellation. When the form arrives, they'll ignore it and she'll stay registered, McLaughlin said.
The other voter who requested a form hasn't returned it. Dalton is hoping the requests remain low.
"The only person they're hurting is themselves," she said. "They're losing their voice with their vote."
Meanwhile, despite any concern over where registration data might wind up, Washington voter rolls topped 4.3 million last week for the first time.
---
---