Washington's entire Congressional delegation backs federal probe into wave of anti-Semitism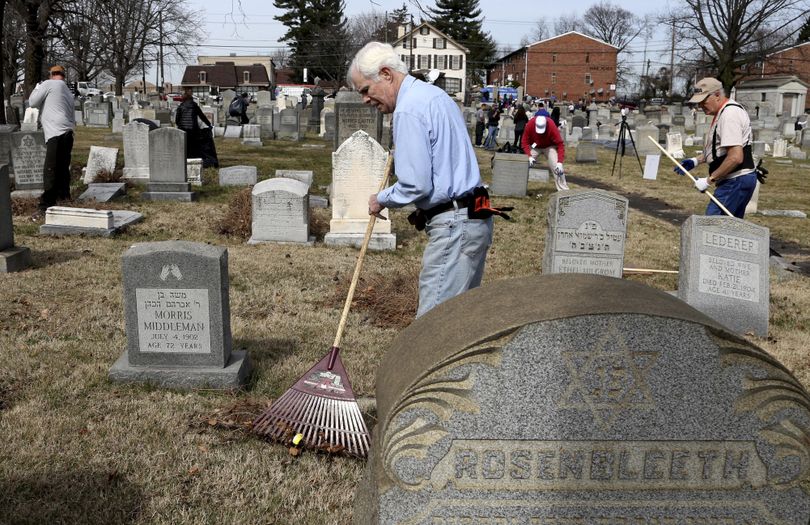 Washington's Congressional delegation formally requested a briefing on Wednesday of investigations underway at the Department of Justice and FBI to ferret out anti-Semitic activity nationwide.
Four Republicans, including Rep. Cathy McMorris Rodgers of Spokane, and six Democrats signed a letter to Attorney General Jeff Sessions and FBI Director James Comey requesting their agencies "tirelessly investigate" the recent rash of threats targeting Jewish community centers, schools and synagogues. The Jewish Community Center Association of North America reported earlier this week there were 31 reports of bomb threats made at centers nationwide Monday, including the Mercer Island Jewish Community Center near Seattle.
"These malicious, deliberate and clearly coordinated attacks have singled out Jewish schools and gathering places, endangering the lives of children, and we seek to partner with you in helping to combat this rash of hateful, criminal acts," the letter reads.
The Jewish Community Center Association reports that five waves of threats since January have resulted in at least 100 incidents reported in 33 states and two Canadian provinces.
The letter follows a statement made by President Donald Trump before a joint session of Congress on Tuesday night condemning the threats, desecration of gravestones at a Jewish cemetery in Philadelphia and the shooting of two Indian men at a bar near Kansas City as "hate and evil in all of its very ugly forms." Trump had been criticized earlier in February when an Orthodox Jewish reporter asked him at a news conference about the uptick in threats to Jewish centers, and the president responded that was "not a fair question." He followed that statement with a condemnation of the threats, saying they "are horrible and are painful and a very sad reminder of the work that still must be done to root out hate and prejudice and evil."
Read the full text of the letter by clicking here.
---
---