Thu., March 9, 2017
Ferguson: Injunction against first immigration order covers new one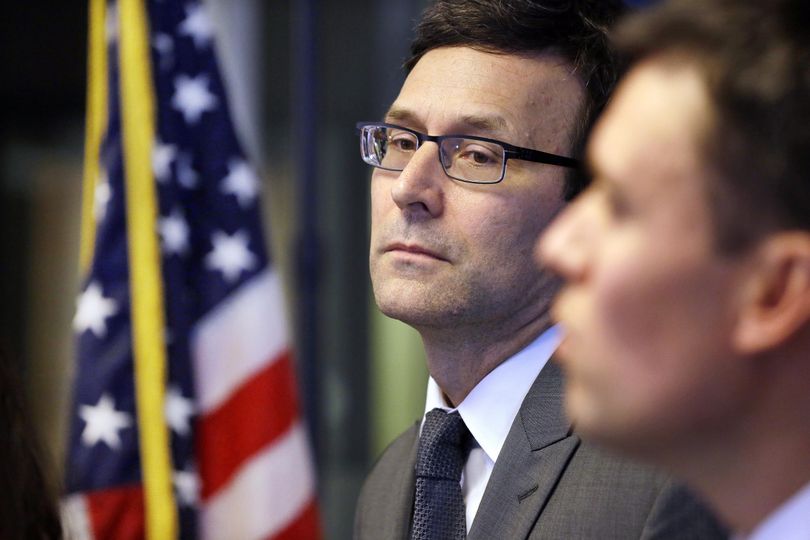 President Trump's new order limiting immigration should still be blocked by the injunction against his previous order, Washington Attorney General Bob Ferguson said.
State attorneys will file a motion with U.S. District Judge James Robart sometime Thursday asking him to apply his injunction to the new order, which is due to take effect March 16.
"The president cannot unilaterally declare himself free of the court's order," Ferguson said. "That's for the court to decide."
The new executive order is narrower than the one Robart blocked in January, a restraining order was later upheld by the 9th U.S. Circuit Court of Appeals.
But two key provisions are essentially the same, Ferguson said. The ban on refugees "is virtually identical" to the original order and although the new order drops the number of affected countries from seven to six, the language is almost the same.
Hawaii has filed suit against the new executive order, seeking a new injunctions. "We're asserting that we've already got one," Ferguson said.
Asked if the state would seek a contempt order against the president if he orders federal agencies to go ahead with the new restrictions, Ferguson said the state is "juggling many balls" on the case and wouldn't decide that right away.
"One thing at a time," he said.
Later in the day, Gov. Jay Inslee described the ongoing legal battle as "standing up for Washington and Washington values and the U.S. Constitution."
He suggested the state could mount a court challenge to the president's order cutting in half the number of refugees the country would accept, contending that change needed congressional approval. America has always been a place that welcomed refugees and didn't become half as compassionate just because Trump became president, he said.
---
---