Wed., March 22, 2017
Herein lies the rub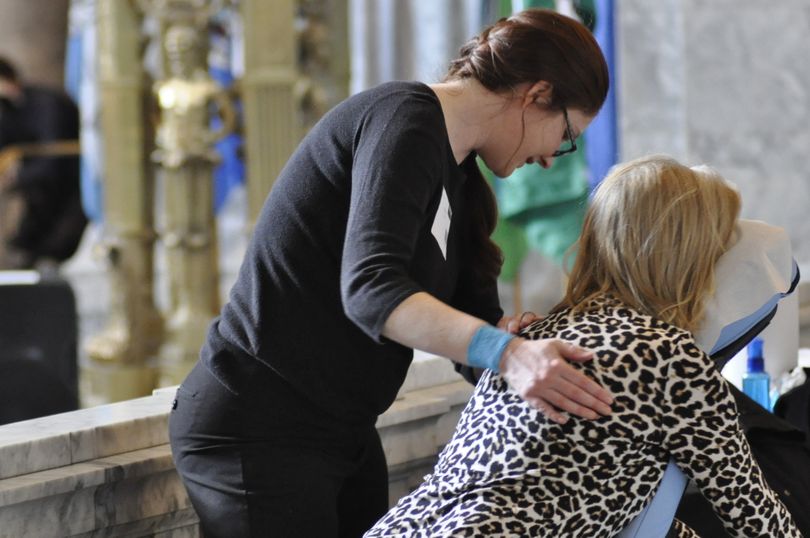 OLYMPIA -- Most industries and interest groups have a "day" during the legislative session to lobby for issues important them and highlight their concerns.
The dairy industry gives out ice cream. The cattlemen serve up burgers on the parking lot. The National Guard shows up with an amazing array of weaponry.
Wednesday was Massage Awareness Day, which is a big favorite with legislators, staff and lobbyists because registered massage therapists set up their special chairs and give free massages in the hallowed halls beneath the Capitol Dome.
After her massage from Allison Hanelt, Rep. Mary Dye, R-Pomeroy, said it helped ease some of the muscle soreness from spending the weekend back on the farm, working with horses and shoveling manure.
She avoided making any direct connection to that and her work during the week in Olympia.
---
---