Mon., June 18, 2018
Ruling puts 'Zamboni' John's Supreme Court campaign on ice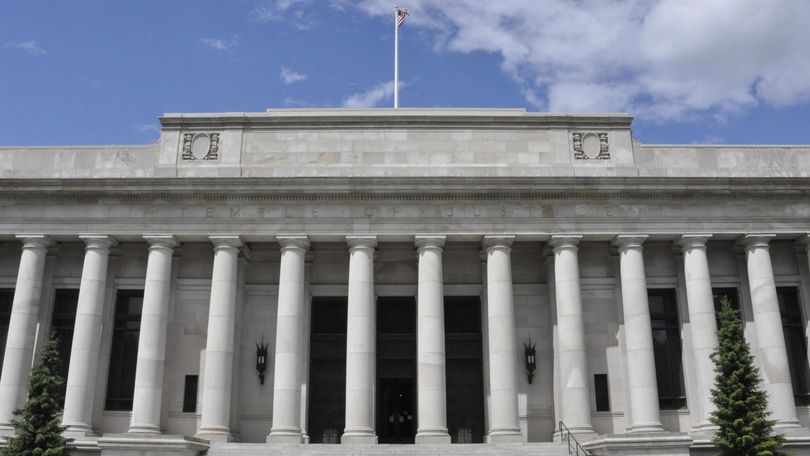 Judicial races typically are among the dullest to cover, thanks to a code of conduct that pretty much keeps candidates from talking about anything interesting.
They present their résumés, explain where they went to law school and any honors they may have earned there; when and where they practiced or served behind a bench. They promise to render justice for the public without fear or favor. But they do not discuss controversial cases or usually suggest their opponent is ignorant, incompetent or indifferent to the concerns of average people.
Some people believe judges should not have to run for election, not because the races are dull but because it somehow cheapens the judiciary in their eyes, in a way that being appointed to the position does not. This position seems to forget that the person who would do the appointing usually must run for election, from which they invariably come away owing what might charitably be called debts of gratitude.
The most radical campaign stratagem a judicial candidate normally employs is taking out a newspaper ad listing the names of his or her many supporters in an order that is not alphabetical, which means curious readers must scan the entire list to discover whom they know. This is based on the premise that if Ferd O'Derphenshnerbervitz is voting for this candidate, Ferd's friends will, also. Or at least the ones he doesn't owe money.
(The boss wants me to emphasize that the previous paragraph should not be taken as criticism of judicial campaign ads in newspapers, of which all reporters are very fond, because they help pay the bills. All judicial candidates should make a wise investment in some.)
As for dull judicial races, the state Supreme Court may be the pinnacle of the judiciary, but its races rarely rarely match their importance.
"Zamboni" John Scannell, has added a bit of controversy in filing for a seat on the court in 2014, 2016 and again this year, in successive unsuccessful attempts to knock off a different justice. He collected about 22 percent of the vote four years ago in the general election against Debra Stephens and 6.4 percent of the vote in the primary two years ago against Barbara Madsen.
Although this year's primary is almost two months away, we can say Scannell's attempt to unseat Susan Owens has already failed because he was removed recently from the ballot. It wasn't a rebuke of his listing of a colorful nickname, derived from years of driving a Zamboni machine between periods in hockey games. Rather, it's a failure to meet a basic requirement of the office.
The state constitution requires judges to "have been admitted to practice in the courts of record of this state." Scannell was once, but isn't now. He was disbarred in 2010, and verb tense aside, a case that tested that rule in the early years of statehood said one must still be an attorney in good standing.
A candidate filing for office signs a statement he is qualified for the positionoffice, and the sSecretary of sState's office must take a person's word they are eligible when it takes their filing fee, about $1,900 in this case. If the would-be office holder is later found to be ineligible, as Scannell was by Thurston County Superior Court Judge Chris Lanese this time around, it's a situation of too bad, so sad, no refund.
No one challenged Scannell's eligibility in his previous races, although his disbarment was well known. He used his campaign in part as a quixotic attempt to inveigh against the court for disbarring him.
This time, a former law partner of Owens filed a petition questioning his eligibility, and Lanese ruled he didn't qualify.
Chairman resigns
A Tacoma legislator resigned his chairmanship of the House Commerce and Gaming Committee last week after an independent investigation determined he "engaged in a pattern of inappropriate and unprofessional conduct that violated the House Policy on Decorum in his interactions with employees." If David Sawyer hadn't stepped down on his own, chances are the House Democrats would have stripped him of it as soon as they'd had time to digest the report.
The conduct included sending offensive texts to House employees, "pursuing" an employee who made it clear she wasn't interested, texting and drunk-dialing women at inappropriate hours, and when cautioned to knock it off, replied replying that he wasn't the one who'd get fired.
The outside investigator, Elizabeth Van Moppes, said in the executive summary of her report that has not been released that she interviewed 24 people, most of them young women who want careers in politics. Many said they feared retaliation for participating in the investigation. Who knew that state politics is like one of those melodramatic crooked cop dramas where no one wants to rat on a brother in blue?
As the Tacoma News Tribune was closing in on information that would lead him to be placed on a list of sexually harassing legislators, he kept asking a state employee for advice on how to manage the fallout, even after the House leader told him to stop. It was an improper use of state resources, Van Moppes said.
Sawyer, D-Tacoma, was also interviewed, but after some his claims were contradicted by text messages, so Van Moppes concluded "his veracity is left lacking."
Although he gave up his chairmanship, Sawyer remains in the Legislature with strict limits on his contact with staff. But he faces a Democrat and two Republicans in his Pierce County district in the August primary.
---
---