Have you seen these eggs?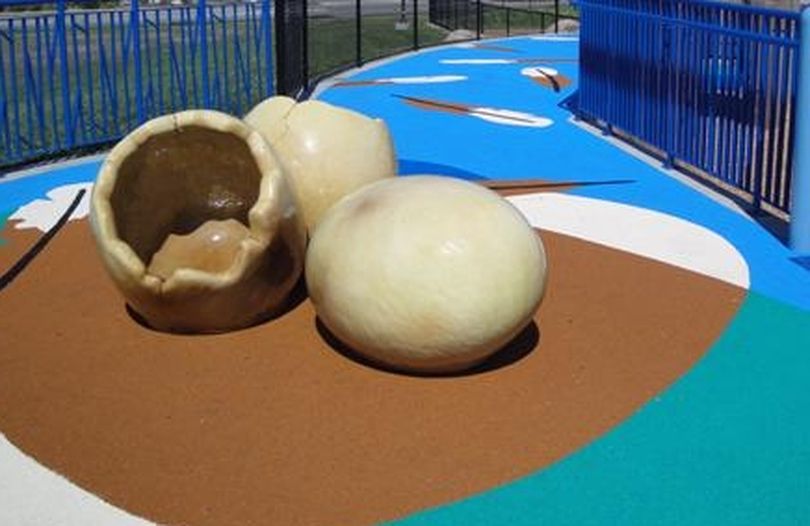 A thief apparently climbed the waist high fence surrounding Discovery Playground in Spokane Valley last week and made off with two oversized eagle eggshells. The theft was discovered the morning of Oct. 24 when park staff was making a routine check of the park, which is closed for the season.
The new park opened in May and has been hugely popular. The eggshells were placed on a raised walkway above the climbing wall and were a favorite of small children, who would climb inside.
Anyone with information about the theft or where the eggshells are now is asked to call Crime Check at (509) 456-2233.
---
---