Saturday's highlights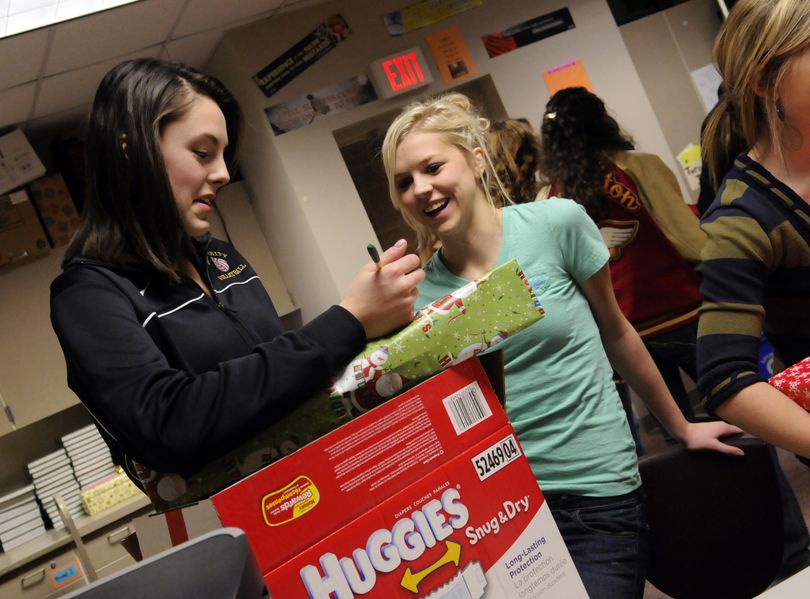 University High School sophomores Ashley Lewis and Lindsey Knight sign holiday cards and attach them to toys for children adopted by their Titan advisory period class. SR photo/J. Bart Rayniak
It's another lovely Monday morning, which means it is time for the Saturday Valley Voice highlights. Reporter Lisa Leinberger spoke to students at University High School who participated in the school's annual Adopt-A-Tot toy drive.
The Spokane Valley Police Department has been accredited by the Washington Association of Sheriffs and Police Chiefs. They are the only contract law enforcement agency in Washington to take this step. The Spokane Valley City Council voted to lower the speed limit on a stretch of Mission between Flora and Barker in Greenacres. The city is also considering whether to keep the traffic light at Sprague and Progress.
Correspondent Steve Christilaw has a story on second year Freeman boys basketball coach John Graham. He brought a new style of coaching to the school that has apparently been successful.
---
---