Saturday's highlights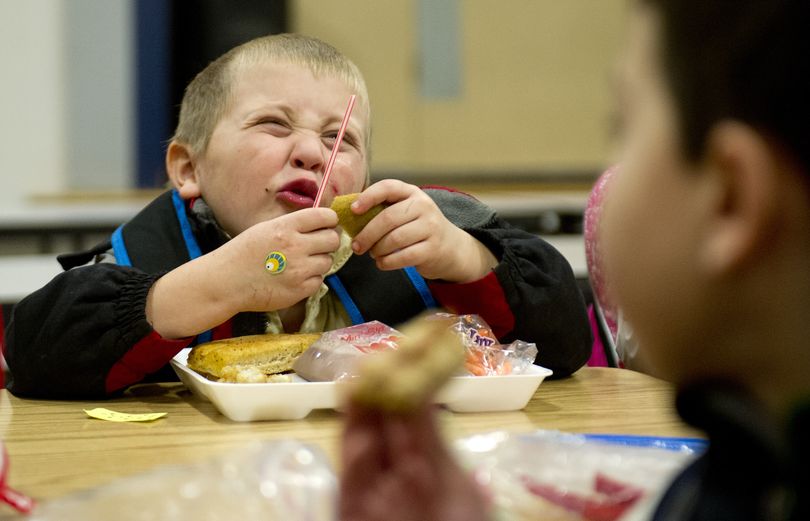 Joshua Bailey, 5, enjoys a kiwi during lunch with fellow kindergartners on Wednesday at Broadway Elementary in Spokane Valley. SR photo/Tyler Tjomsland
There is a strange, golden orb in the sky on this Monday morning. While we are enjoying some sunshine, check out some highlights from Saturday's Valley Voice. Reporter Lisa Leinberger has a story on an experiment in Central Valley schools to serve lunch to half-day kindergartners. It's being tried at Broadway Elementary, where 72 percent of students quality for free or reduced price lunches.
Valleyfest organizers are once again waiting to see if they will receive lodging tax funding from the city of Spokane Valley. For the second year in a row the organization was not recommended to receive any by the Lodging Tax Advisory Committee.
Correspondent Valerie Putnam has a story on the discussion at the recent Millwood City Council meeting over the public access requirement for properies on the shore of the Spokane River under the state-mandated update of their Shoreline Management Program.
The town of Fairfield is looking for donations of personal hygiene items for gift baskets for local teens. There is still a week to make a donation. SCRAPS is also looking for donations as it hosts several adoption events and fund raisers during December.
---
---