Saturday's highlights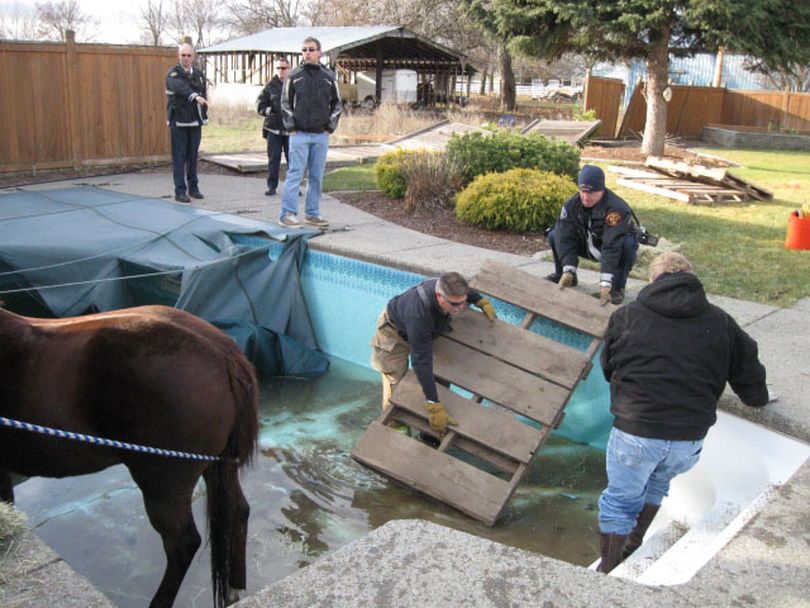 Firefighters build steps to get a horse out of a pool in the 17000 block of East Montgomery on Dec. 18. The horse was not injured when it fell through the pool cover. Photo courtesy the Spokane Valley Fire Department.
Good morning on this last day of 2012. We have some highlights from Saturday's Valley Voice in case you missed them. Reporter Lisa Leinberger has a story on Spokane Valley Heritage Museum volunteer Peggy Taylor. The museum recently threw a surprise 89th birthday party for the longtime volunteer.
The Spokane Valley Fire Department performed a unique rescue recently when a horse broke through the cover of a swimming pool. Fire crews and citizens built makeshift steps so the horse could climb out of the shallow end.
The city of Liberty Lake has decided to stick with SCRAPS for animal control services after considering switching to SpokAnimal. The city council recently approved a new contract and included funds for the contract in the 2013 budget.
---
---