Today's highlights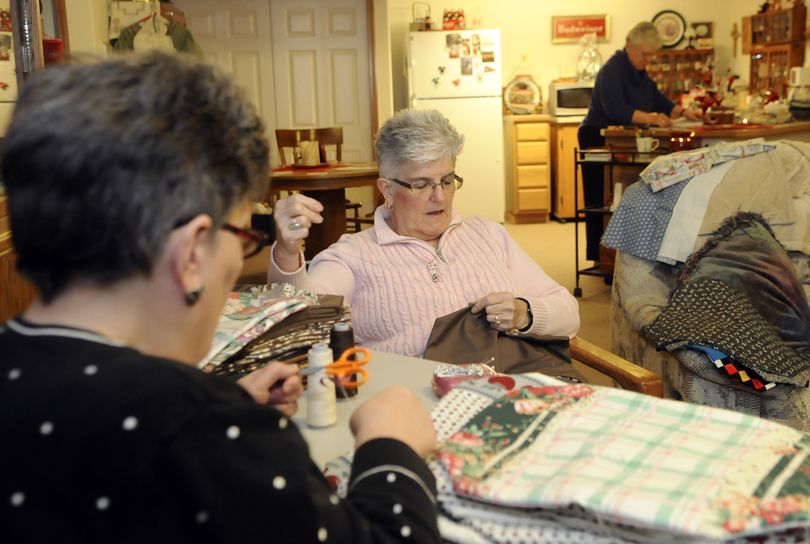 Betsy Blake, Cathy Lobe, center, and Jan Stripes, rear, work on producing homemade placemats for Meals on Wheels at Lobe's home in northwest Spokane on Feb. 1. SR photo/Dan Pelle
At the top of today's Valley Voice is news that residents along south Evergreen will have their street fully repaved this summer after a new water line is installed underneath it. This week the Spokane Valley City Council approved using city money to repave the road.
Reporter Lisa Leinberger has a report on the Liberty Lake City Council meeting, where council members voted to not change their attendance policy. It was the topic of some discussion last year after a couple of council members had accumulated several absences.
Rainey Coffin has a story on a group of retired home economists who make placemats for the local Meals on Wheels organization. Longtime correspondent and Master Gardener Pat Munts wrote a story on a Spokane Valley couple who are making every effort to make sure a hummingbird survives the winter.
---
---