Santorum to rally in Spokane Valley Thursday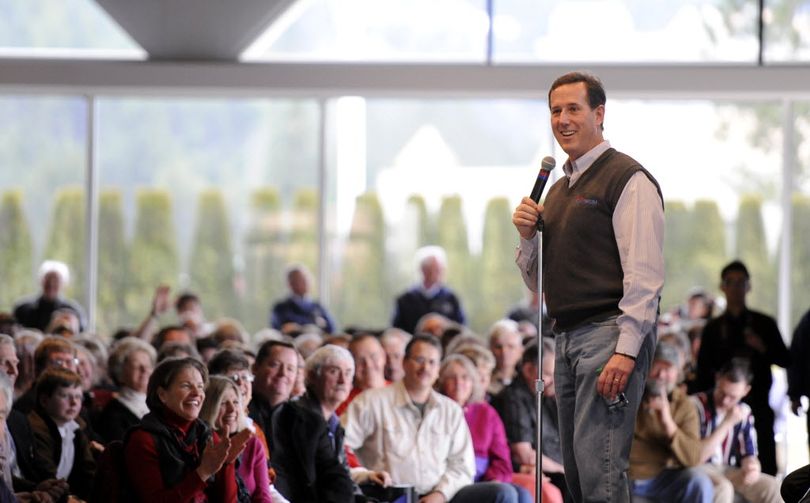 Presidential candidate Rick Santorum answers questions from the crowd Tuesday, Feb. 14, 2012 at the Hagadone Events Center in Coeur d'Alene. SR file photo.
Spokesman-Review reporter Jonathan Brunt has news in the Spin Control blog about a campaign rally event for former U.S. Senator Rick Santorum Thursday in Spokane Valley. The event will begin at 3 p.m. at New Life Assembly Church, 10920 E. Sprague Ave. The event is being held in advance of Washington's caucuses on Saturday. Click here for more details.
---
---