Thu., June 14, 2012
Today's highlights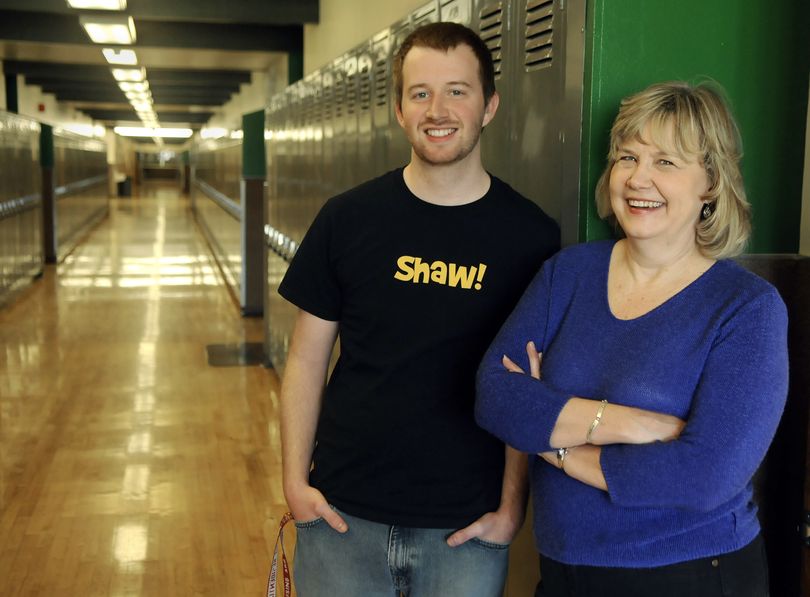 Austin Long and his mother, Ann Long, are both graduating from Eastern Washington University this Saturday. SR photo/Dan Pelle
Once again we have a lot of good stuff for you in today's Valley Voice. Reporter Pia Hallenberg has a story on mothers graduating from Eastern Washington University at the same time as their children, including former Central Valley School District board member Ann Long. She and her son Austin will graduate this weekend.
The Spokane Valley City Council has decided to move forward with a zone change request without requiring an agreement that would mitigate the impacts of an apartment complex surrounded by single family homes. The zone change on Conklin is strongly opposed by neighbors and the city's planning commission has recommended the negotiation of a development agreement to increase buffering and limit density.
Reporter Lisa Leinberger has several stories today, beginning with fifth grade students at Opportunity Elementary School who recently participated in their annual congressional hearings. Students learn about the Constitution and their roles in society.
Lisa has details on schedule changes coming up this fall in the East Valley School District. Elementary school will start later and CCS students will now be bused directly to their school. She also put together a list of where children can get free meals during the summer.
---
---