Today's highlights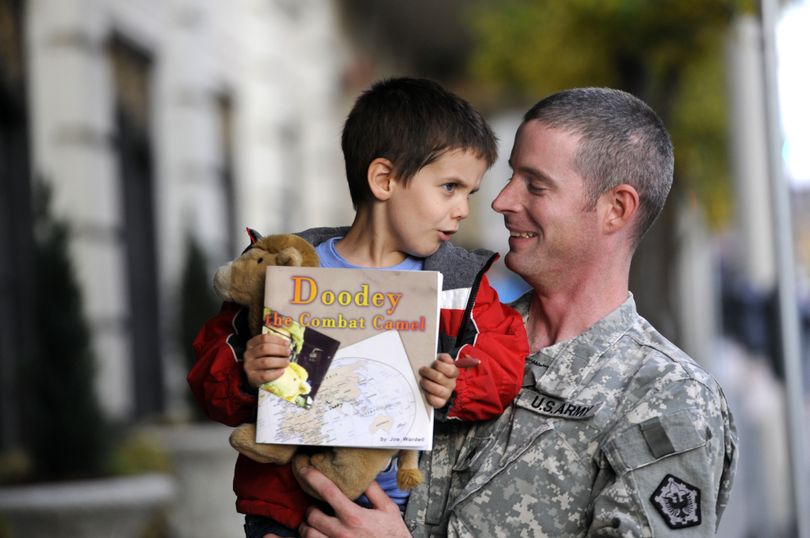 Joe Wardell holds his son, Clive, who holds the book Wardell wrote for him to explain to his son what he did in Afghanistan during his deployment. SR photo/Jesse Tinsley
Happy Thursday, everyone. For me it's Friday, since I won't be around the blog tomorrow. But until then I've got some Valley Voice highlights for you. Correspondent Cindy Hval has a great story on Army Sgt. Joe Wardell, who wrote a children's book called "Doodey the Combat Camel" for his son while he was stationed in Afghanistan. Wardell took pictures of the camel in various places while he was in the war zone and used them for the book.
The Spokane Valley City Council discussed lodging tax awards this week after the Lodging Tax Advisory Committee made its funding recommendations. The recommendations to not include Valleyfest or the Spokane Valley Heritage Museum, which have both traditionally been funded. The final vote on allocations is expected in December.
Reporter Lisa Leinberger has a story on Orchard Center Elementary School, which recently received a $1,000 donation from the new Spokane Valley Wal-Mart.
---
---