Fire destroys carport, spreads to duplex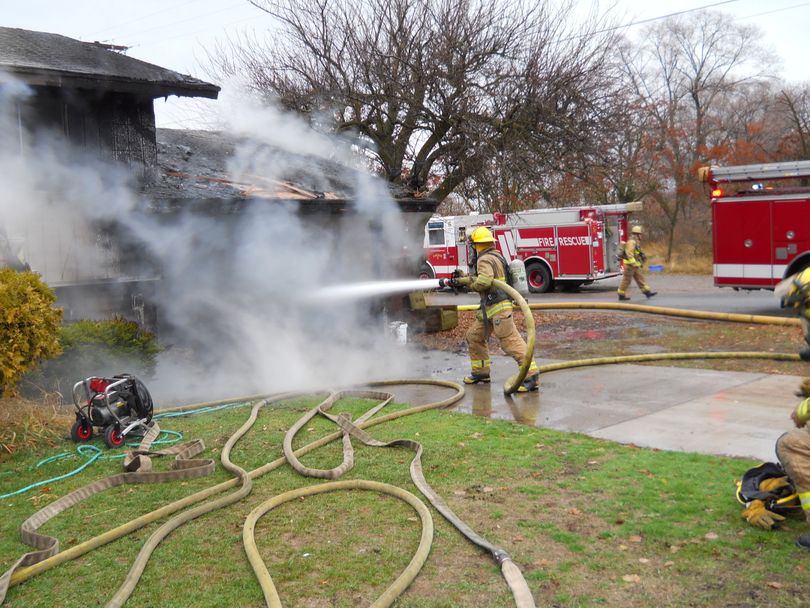 This morning crews from the Spokane Valley Fire Department responded to a reported garage fire at 8823 E. Broadway in Spokane Valley. The fire started in a carport and flames spread to the adjecent duplex. The half of the duplex next to the carport was vacant, but the fire spread via the common attic to the neighboring unit as well, according to a fire department spokesman Capt. Pat Schaffer. "The fire had a significant head start before it was reported," Schaffer said.
Damage from the fire is estimated at $25,000. No one was injured during the fire and the Red Cross is assisting the tenants. The cause of the fire is still under investigation. Photo courtesy the Spokane Valley Fire Department.
---
---