Today's highlights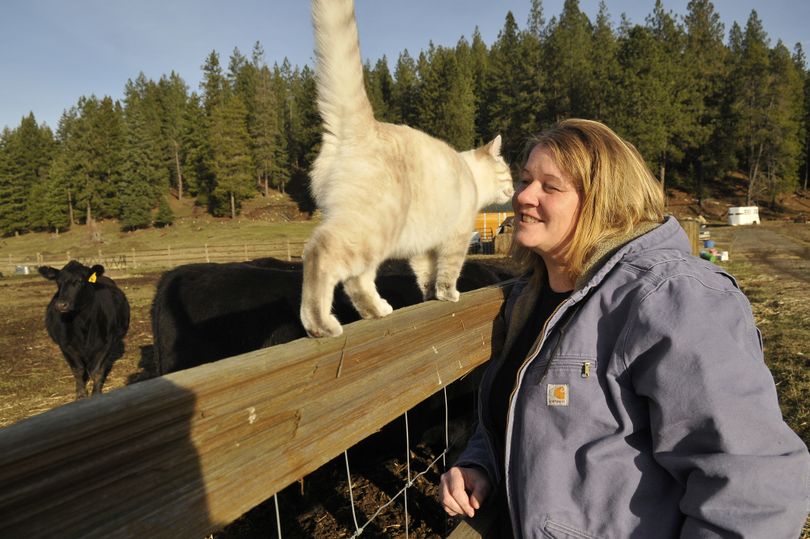 Collette Bise, who raises Angus beef on a farm near Newman Lake, nuzzles Fluffy, one of the farm cats, Nov. 16. Her dog, Tibby, was shot and killed nearby on Oct. 25. SR photo/Jesse Tinsley
Good Thursday morning everyone. It's time for some highlights from Today's Valley Voice. First up is a sad story by correspondent Cindy Hval about a family dog shot by a poacher new Newman Lake. The dog was killed at the same time as a fawn on private property that was liberally posted with "No Hunting" signs. The dog's owner heard her dying yelps. Both the property owner and the Humane Society are offering rewards for information that leads to the arrest and conviction of the person responsible.
Reporter Lisa Leinberger has a report on higher than expected enrollment in the Central Valley and West Valley school districts. The Spokane Valley Fire Department is working to put togetther a history wall in its new Administration Building.
Correspondend Stefanie Pettit has a column about Bing Crosby's history in Spokane before he left law school to persue a Hollywood career. It's an interesting look at his early life.
---
---