Mon., Sept. 17, 2012
Saturday's highlights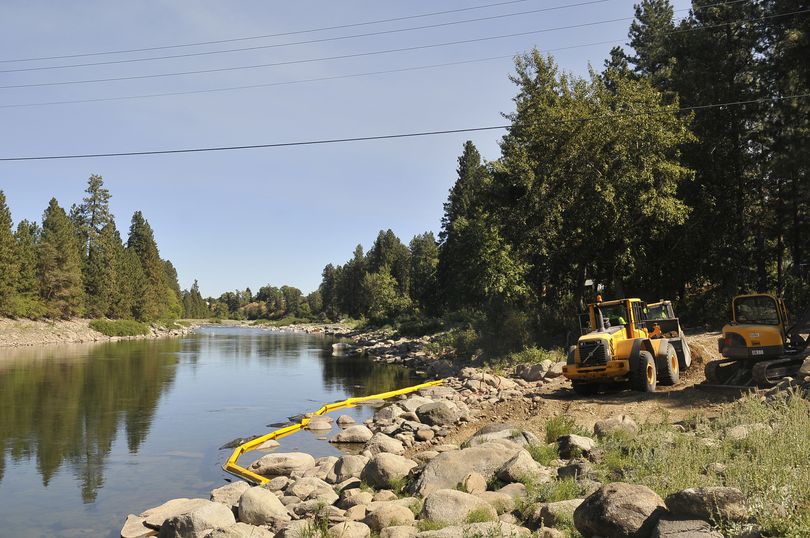 Machines operated by Piersol Construction scrape dirt from the Flora Road landing along the Spokane River on Thursday. SR photo/Jesse Tinsley
It's another sunny Monday morning, so enjoy the sun while we still have it. A look at the calendar shows that October is just around the corner. Meanwhile, we have some highlights from Saturday's Valley Voice. Reporter Lisa Leinberger has her first entry in the East Farms Diary. She will be spending time at the East Farms STEAM Magnet School in East Valley as it transitions from an elementary school and wrote about her first day in class. She gave blog readers a preview last week.
The Department of Ecology is working on several Spokane River beach cleanups to remove and/or cap sites contaminated by heavy metals flowing in from upstream. Right now they're working on Flora Road and a spot near Barker Road is next.
Correspondent Valerie Putnam reports that the city of Millwood made changes to its medical marijuana dispensary license rules. Correspondent Steve Christilaw spoke to 1962 Central Valley High School graduate Bob Keppel, who was inducted into the school's Hall of Fame for his achievements in track.
---
---