Thu., Sept. 20, 2012
Today's highlights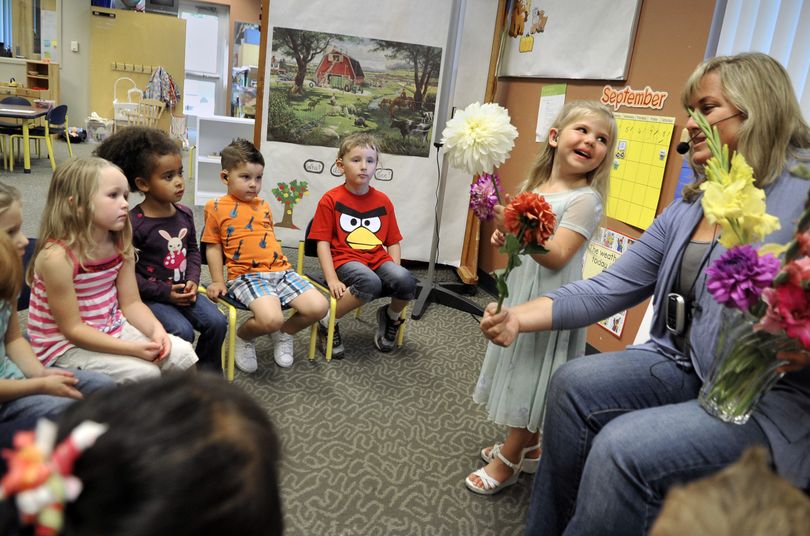 Payton Miller shows teacher Amy Hardie and her classmates the flowers she brought to the HOPE School on Sept. 13 on the Riverpoint Campus in Spokane. SR photo/Dan Pelle
It's Thursday again, which means we have some Valley Voice highlights to review. Rainey Coffin has a story about the HOPE School at the Riverpoint Campus. The school is for young children ages 3-6 who have hearing loss. The special school includes daily speech language therapy.
The Spokane Valley City Council didn't show much enthusiasm Tuesday for changing the city's nuisance code to deal with tall grass or weeds or large piles of vegetation. The council also had more discussions on the proposed 2013 budget.
Friends of the Falls is looking for volunteers for the annual Spokane River Clean-Up happening Sept. 29. Volunteers can choose to work near High Bridge Park, the University District or in Spokane Valley.
Correspondent Stefanie Pettit has a very touching column today on teen suicide. I recommend you have a box of tissues handy when you read this one.
---
---