Vacant house burns again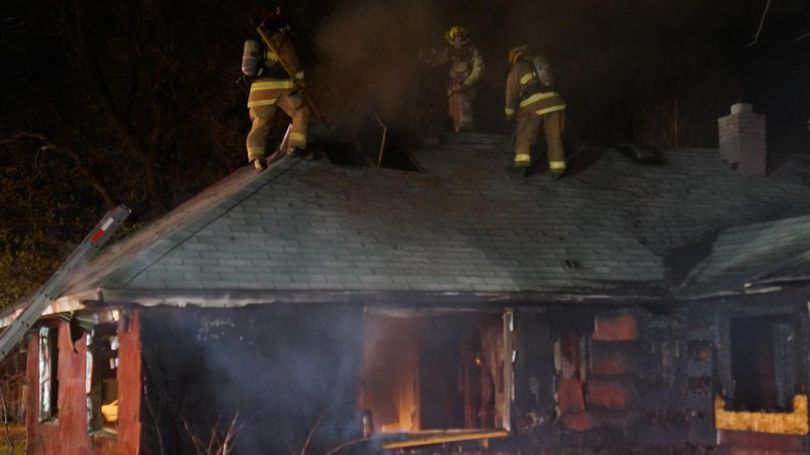 Spokane Valley Fire Department crews responded to the fourth fire to break out in a vacant house at 806 N. Park Road Wednesday night just after 8:30 p.m. The first crews on the scene found 30-foot high flames shooting out of the roof and heavy fire in the front and the back of the house, said Assistant Fire Marshall Bill Clifford in a press release.
It appears to be an arson fire, Clifford said. The home has been vacant for several years and fire crews have responded to three other fires there. The home is now a total loss, he said. Anyone with information on how the fire started is asked to call the department at 928-1700. Photo courtesy the Spokane Valley Fire Department.
---
---