Today's highlights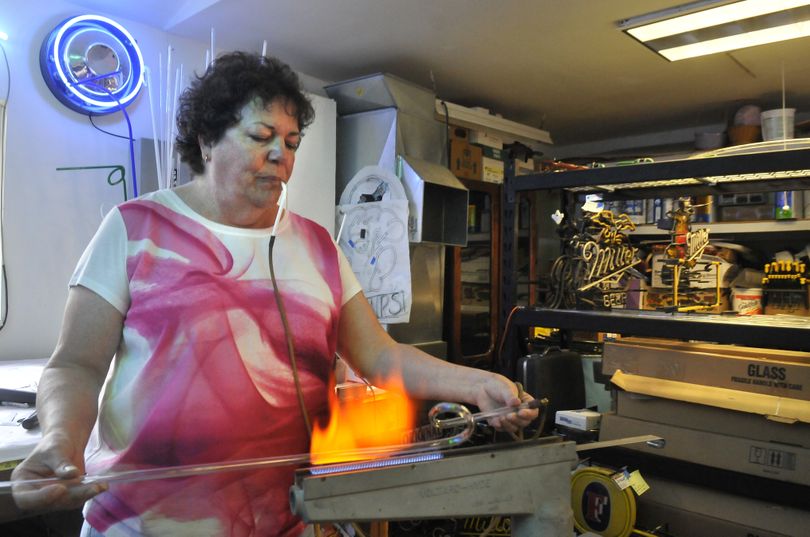 Dana Eberly, of Spokane Valley, heats a glass tube with a special torch setup before bending it. She said plastic signs took over in the 1970s, but neon came back in the 1980s. Now LED lights are popular. SR photo/Jesse Tinsley
It's Thursday, it's cool and it might rain later. And to top if all off, we have some highlights from today's Valley Voice. Reporter Lisa Leinberger has an interesting story on Spokane Valley resident Dana Eberly, who makes and repairs neon signs. It's an exacting process to create the glass tubes.
The fate of the Painted Hills Golf Course has been determined after its owners declared bankruptcy last year: it will be sold in a trustee's sale on the steps of the Spokane County Courthouse next month. A group of residents have asked the city of Spokane Valley to buy the course so it won't be developed, but that doesn't look likely at this point.
The city is looking at the feasibility - and price tag - of adding sewer to a large swath of vacant industrial land near the eastern edge of the city. Early research shows an estimated cost of $10.2 million, but the project can be split in three phases and done over time.
---
---