Today's highlights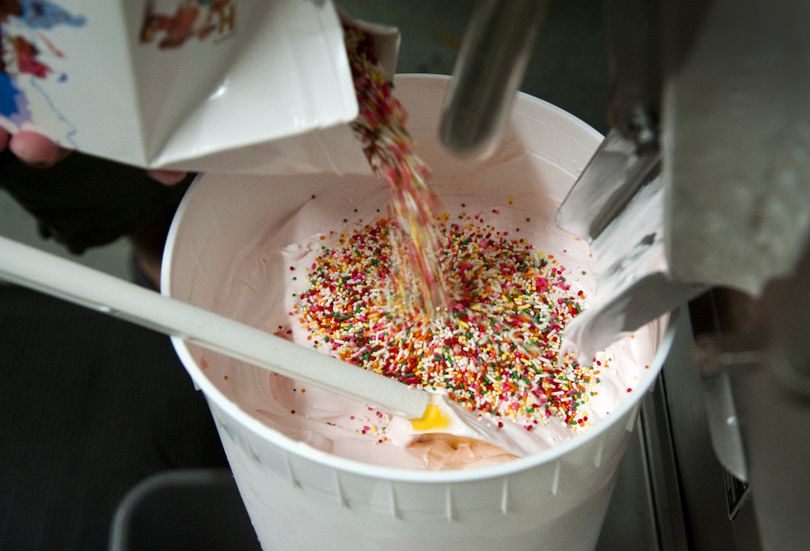 Tyler Reeves mixes colored sprinkles and frosted animal cookies into ice cream to make Brain Freeze's Circus ice cream. SR photo/Dan Pelle
Good Thursday morning, everyone. It's time for some highlights from today's Valley Voice. The election results are in for races in Spokane Valley, Latah, Rockford and Spokane County Fire District 9. In Spokane Valley incumbent Gary Schimmels will face challenger Ed Pace in November.
Reporter Pia Hallenberg stopped by the Brain Freeze Creamery in Spokane Valley, where you can buy flavors like salted caramel or Crayonberry Sorbet. They are always in search of new flavors to make. The maple bar bacon flavor sounds interesting.
Reporter Lisa Leinberger checked into the annual inspection process that all school buses must pass. Recently the Washington State Patrol was working its way through the Central Valley School District bus fleet. Any vehicle that carries children must pass inspection at least once a year.
There's also an interesting Vocal Point submitted by two Newman Lake residents addressed to whoever is having repeated parties on nearby land, leaving behind beer bottles and smoldering camp fires.
---
---