Today's highlights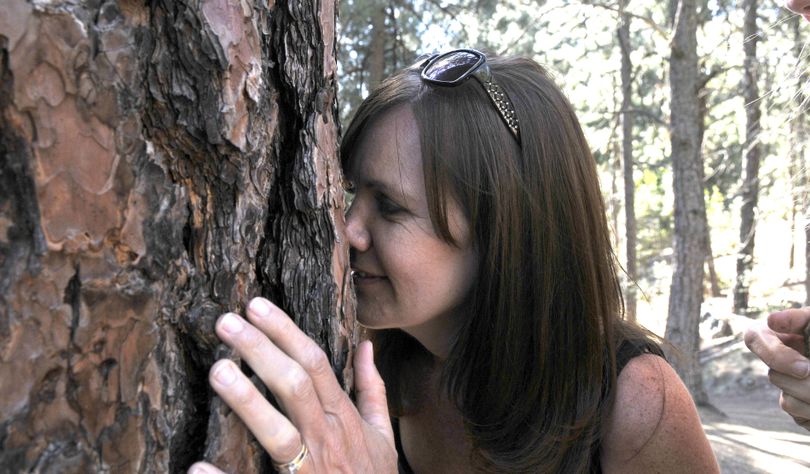 Kelly Hamill tries to detect the faint aroma of vanilla found in the bark of a mature ponderosa pine during a class for teachers at the Dishman Hills Natural Area on Tuesday. Hamill was among the elementary schoolteachers taking a class about how to use the popular park for educational purposes. SR photo Jesse Tinsley
Happy Thursday, everyone. We're another step closer to Friday. We've got some good highlights from today's Valley Voice, including more details on the replacement of the west Sullivan Bridge over the Spokane River. The bridge that carries southbound traffic was built in 1951 and has been rated structurally deficient. Construction should begin in early 2014.
Reporter Pia Hallenberged tagged along on a recent field trip for teachers in the Dishman Hills Natural Area. The teachers were learning how to incorporate plants, animals and geology of the area into their classrooms.
The eastern edge of Spokane County has a lot of what is known as no man's land - areas not served by a fire district. Residents living in those areas can't count on a fire department coming to their rescue if their house catches on fire, though in some cases the firefighters come anyway. A recent fire in a no man's land area north of Otis Orchards drew a response from three surrounding fire districts.
Reporter Lisa Leinberger dropped by a special Zombie Day at the Spokane Valley Library recently. The library has been having various events for kids all summer and in this one they put on makeup to make themselves look like zombies, ate zombie treats and learned about zombie books.
---
---