Today's highlights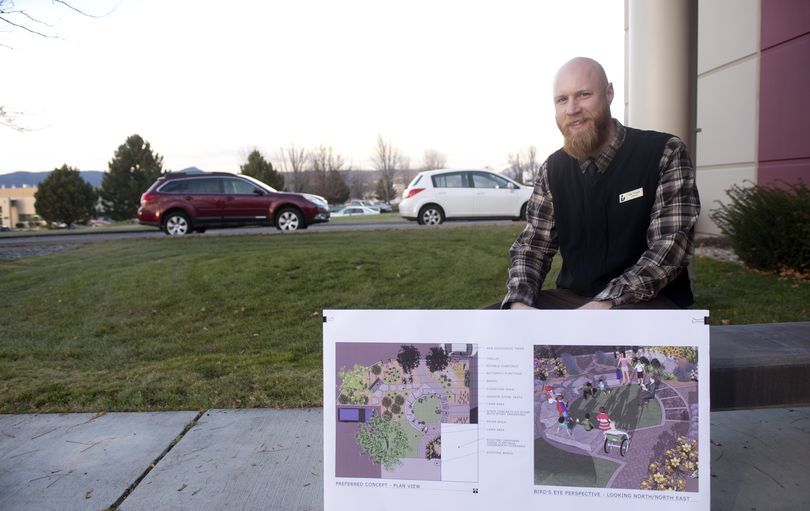 Liberty Lake librarian Dan Pringle sits outside the library Monday with a landscape architect's plans to turn the land behind him into an outdoor reading garden. The work will begin next spring. SR photo/Jesse Tinsley
Happy frigid Thursday, everyone. As we all contemplate the further dip in temperatures coming our way this weekend, let's take a look at some highlights from today's Valley Voice. The Liberty Lake Library is making plans to build a reading garden just outside the front door starting in the spring. It will offer shade trees, ornamental plants and plenty of places to sit. People can enjoy a book outdoors or participate in an outdoor program.
The City of Spokane Valley is considering creating a historic preservation program that will allow property owners to take advantage of grants and tax credits available when historic buildings are renovated or updated. If you live north of Spokane Valley inside the Spokane County Fire District 9 boundaries, check out the schedule for Santa's visit to your neighborhood.
Correspondent Cindy Hval has a story on the Seasoned Players, who perform radio plays on KYRS FM 88.1 and 92.3. The program airs from 10 to 11 a.m. on the second and fourth Saturday of each month. Today's show is titled "Bingo Ladies Gone Bad."
---
---