Mon., Feb. 25, 2013
Saturday's highlights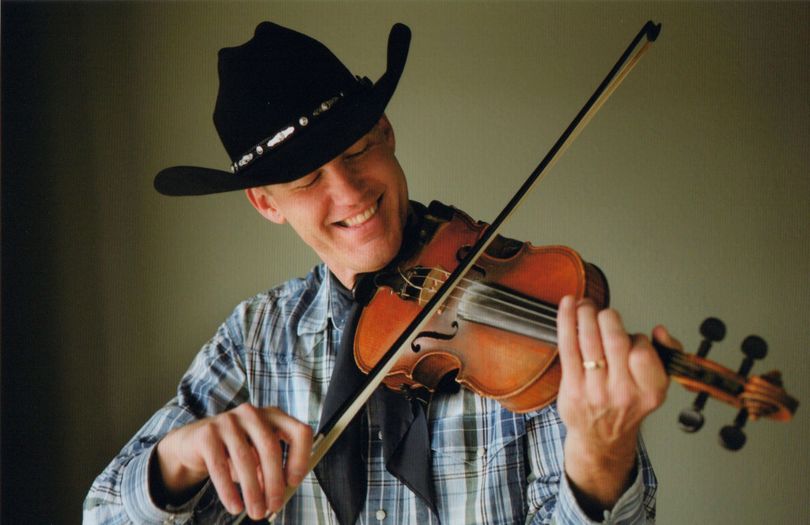 Tony Ludiker has won five national fiddle championships, played with the Coeur d'Alene Symphony and trained many local musicians. Photo courtesy Tony Ludiker.
Good Monday morning, everyone. We started with snow and now I see sunshine. What's next? While we ponder that, let's take a look at Saturday's Valley Voice. Correspondent Jill Barville talked the national grand champion fiddler Tony Ludiker, a native of Spokane Valley. A fundraiser has been organized for Wednesday to raise money to help Ludiker with medical expenses for his kidney cancer after he found himself out of a job and with no health insurance.
Opportunity Presbyterian Church is celebrating its 100th anniversary this weekend with tours, a catered dinner, live entertainment and a special worship service. The church hasn't gone far since it began meeting in what is now the Spokane Valley Heritage Museum. You still have time if you would like to attend the festivities; reservations are being accepted through Wednesday.
Reporter Nicole Hensley stopped by to check out an iPad training session for West Valley School District teachers. They discovered a wide variety of apps that can help in the classroom.
The town of Rockford is evaluating what to do next after a proposed law enforcement services levy failed at the polls this month. The town hoped to collect enought money to pay for the town's contract with the Spokane County Sheriff's Office.
---
---