CV marching band ready for takeoff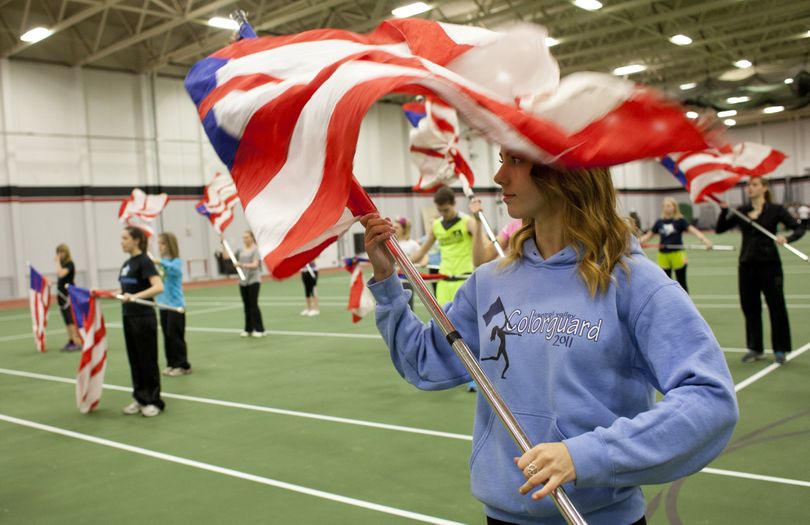 It's almost time for the Central Valley High School marching band to take flight for their Washington D.C. dreams.
They leave Thursday for their date with the presidential inauguration parade next week. They'll march right by the White House along with musicians from each state in the union which includes 14 other bands.
They practiced over the weekend along with their Color Guard who will be waving their decorated flags. Lindsey Kridler has never been to the East Coast before so this trip will be a first for her. She's looking forward to the museums and tours at the Capitol.
"We're all very excited about it, working very hard at practices and getting ready," Kridler said last week at Eastern Washington University's Fieldhouse.
Because it's an off season for marching band, all the gym space at CVHS was checked out, band director Eric Parker said. The Fieldhouse was the biggest venue they could get into at the last minute.
A more in-depth version of this story will appear in Thursday's Spokane Valley Voice and will include an analysis of the repertoire from the band director and thoughts from students on tomorrow's trip.
(Coordination is key to the perfect flag wave for a Central Valley High School Color Guard member. Lindsey Kridler practices her skills Friday for next week's presidential inauguration parade. Photo Nicole Hensley)
---
---