A Q&A with the Lilac Court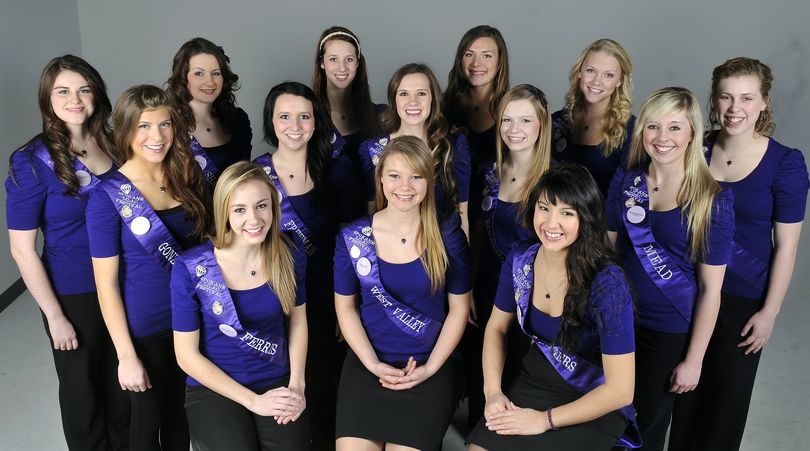 These 14 women embody leadership and community service to earn a Lilac crown and about $18,000 in scholarship funds.
Each year a Lilac queen is chosen along with her court of princesses. It's a tradition in Spokane, so we talked to each girl about what they'd like to see in Spokane.
Their Q&A will be featured in the Spokane Valley Voice tomorrow in print, but you can read how they answered at our picture story here.
Here's the questions we asked them. How would you have answered?
1. What is on your Spokane wish list?
2. What teacher inspired you and why?
3. What is at the top of your bucket list?
4. How would you describe yourself in one word?
(The Lilac Festival Royalty Coronation is scheduled for Sunday. One of these women will be crowned queen and more will recieve scholarship funds. | SR photo: Jesse Tinsely)
---
---