Wanted: Pickleball players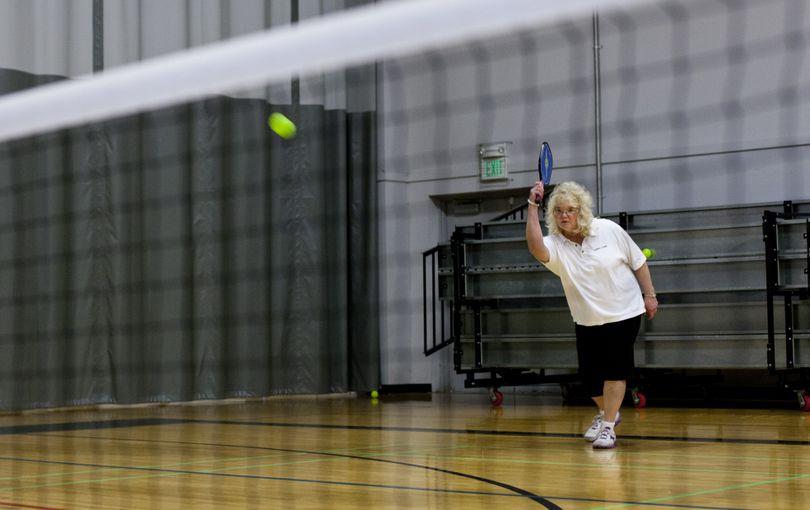 A local pickleball group is looking for new players to join them during the week.
If you're not familiar with the game, it's a Washington sport invented in 1965 in Bainbridge Island. The game is like tennis, but also similar to ping pong.
The group is mostly seniors, but the game is open to players of all ages.
We have a story appearing in Saturday's Spokane Valley Voice featuring some of the players you'll meet Sunday including Sunny Lynne Gray who is the group's ambassador (above).
If you don't know how to play, they're hosting a clinic Jan. 27 at 3 p.m. It costs $5 to play, which covers the cost of a paddle. Prospective players should bring a notepad to write notes because they'll be learning a lot about the rules.
An open pickleball game starts at 4 p.m. They're located at 19619 E. Cataldo Ave. at the HUB Sports Center.
(Top: Sunny Lynne Gray plays pickleball every week at the HUB Sports Center. The group is looking for more players. | SR photo: Nicole Hensley)
(Bottom: Jess Glouser, 92, makes a strong pickleball serve Wednesday afternoon during a quick game. | SR photo: Nicole Hensley)
---
---