Brush fire hot spot burns again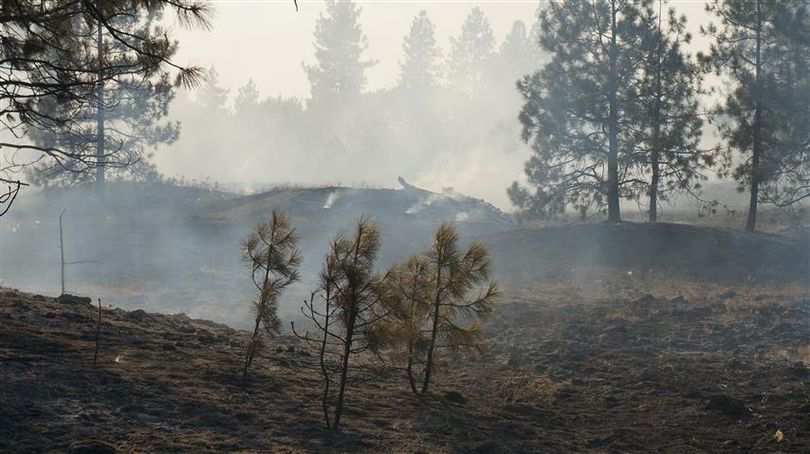 The Spokane Valley Fire Department responded yet again to a brush fire in the hills north of Mansfield Ave. on Tuesday. The wooded area between Pines Road and Mirabeau Parkway has been a frequent spot for brush fires started by children and transient campers the last several years.
Tuesday's fire was started by an unattended camp fire. Two transients admitted having a camp fire and said when they returned from a swim in the Spokane River it had spread to surrounding dry grass, said Assistant Fire Marshal Bill Clifford. There is currently a burn ban in place in Spokane County and camp fires are not allowed. Photo courtesy the Spokane Valley Fire Department.
---
---