Today's highlights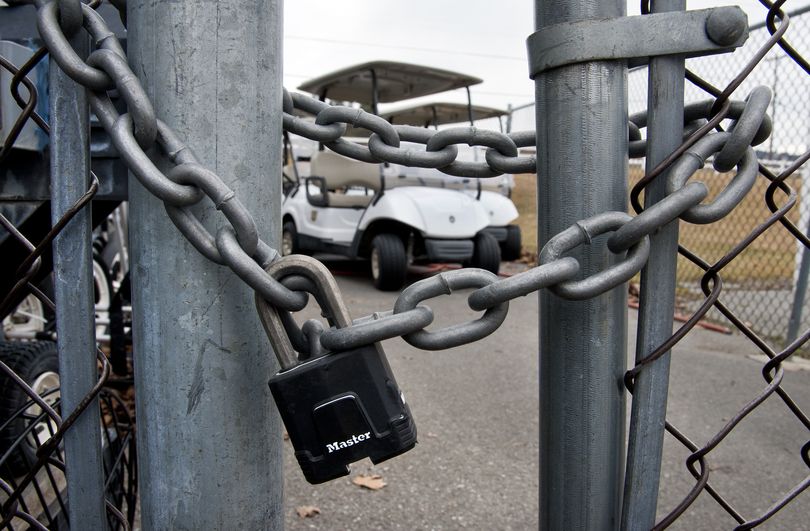 Golf carts at Painted Hills Golf Course sit locked behind a fence. SR photo/Dan Pelle
There are some good stories in today's Valley Voice, topped by one that should put a few rumors zipping around to rest. The gates of Painted Hills Golf Course are chained shut as the owners go through the bankruptcy process. There are reportedly several interested buyers, but there's no way to tell yet when, or if, the course will reopen.
Reporter Nicole Hensley has a profile on East Valley High School junior Rachael Coleck, who fills the dual roles of cheerleader and wrestler. She talks about how she deals with being a girl involved in a male dominated sport. The Spokane Valley City Council spent some time this week talking about whether they should adjust their sign code and if street parking on the one-way section of Sprague Ave. is a good idea.
The Washington State Court of Appeals has upheld the decision of a Spokane County Superior Court Judge throwing out a lawsuit filed against the Spokane Valley Heritage Museum by several neighboring business owners. The lawsuit was filed when the museum fenced in their parking lot for outdoor exhibits, which meant that customers of nearby businesses could no longer use the lot as a shortcut.
---
---