Today's highlights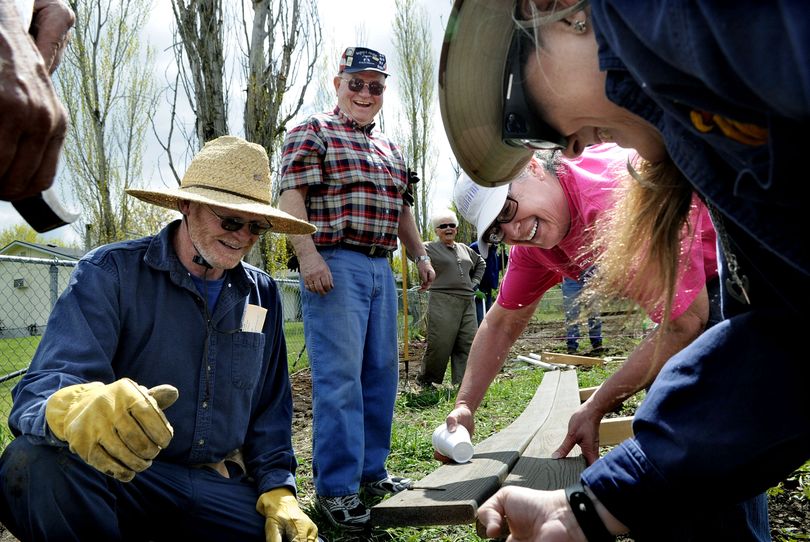 Members of Episcopal Church of the Resurrection from left, Alan Terry, Jerry Combs, Karen St. Clair and Jackie Woolf work together to build raised beds at the church on Sunday. SR photo/Kathy Plonka
While it is not quite Friday yet, it is time for some highlights from today's Valley Voice. Reporter Lisa Leinberger has a story on Valley Christian School moving to a four day school week in the fall. Fridays will become a day with optional extra programs that students can sign up for at no extra charge.
The congregation of the Episcopal Church of the Resurrection had a work day Sunday to start building 20 new raised garden beds that will be available to the community. The church is also taking steps to revive an old orchard behind the church that has been neglected for decades.
Valleyfest was one of several organizations to recently receive funding from the Spokane Parks Foundation. Reporter Pia Hallenger has the story here. Lisa also has a story on the final play of the year at Central Valley High School, "The Outsiders."
---
---